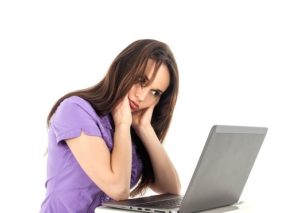 Summer is hopefully all about warmer temperatures and weeks on end of glorious sunshine. But just as unpredictable as the summer weather is summer trade. Whilst some businesses in some industries look to summer as their main trading period, for others it is a time of hiatus. It is a chance to get everything in order before the main hub-bub of the festive season.
But the summer slump needn't be wasted time. There are many things you can do to invest back into your business.
Review products and services
When we are in the thick of trading and selling, it can be tough to keep an eye on everything. One thing we don't always do is review the products or services we offer.
With a slump in summer trading, now is the time to take an objective look at what you are currently offering and how you are offering it.
Take a look at your competitors – what are they offering that you are not?
Polish the marketing plan
Marketing activities and promotional tools are critical in the continued success of your business. Marketing promotes brand awareness among the buying public, entices new customers and encourages repeat custom too.
Or it should do. Again, we become so busy doing the things that earn the money, that we sometimes forget to review the marketing plan.
Consider if the return on investment from marketing activities are what was forecasted they would be. If not, why not? Were there any other surprises that could inform how you market your business in the future?
Get Christmas ready!
If the festive season is the main time you make profit, the summer slump in trade is the ideal time to get everything in place. Create the festive season marketing campaign, have content ready for your website and begin the process of being ready for a time of year which is traditionally the busiest time.
Get accredited
The buying decision is an emotional one. When a customer buys from you, they base their decision on many emotions, one being whether you, as a business, can be trusted to deliver the product or service that they need.
Psychologically, there are many clues that customers will look for. They may buy on price or recommendation.
You also need to show potential customers that you are an expert in your field and that you take your brand seriously. Again, there are many ways to invest in your brand, one being seeking an ISO accreditation or certification.
ISO are a group of standards that underpin many facets of business. From operating in an environmentally friendly way to having a high standard of security and information management, there is an ISO that will re-ignite interest in your business.
And with a summer slump, you will have the time and the focus needed to dedicate to acquiring an ISO standard that speaks volumes.
How can we help you?
Click here to download our new eBook, which will give you an overview of the ISO standards and the FAQs that will help you understand ISO better.
If you're in need of assistance with any aspect of certification, here at Synergos we'd be delighted to help. Whether you have questions about the path to certification or are looking for advice and support to maintain an existing standard call 01484 817 444 or Email info@synergosconsultancy.co.uk and we'll be happy to talk it over with you.