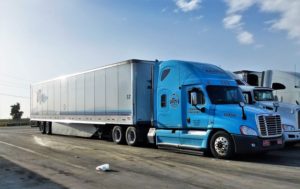 Since 1st May 2016, Authorised Economic Operator or AEO status has become ever more important. And with so many changes on the cards politically in the coming months and years for the UK that directly impact on trade with European and global partners, now is the time to take a closer look at what AEO status offers your business.
Can you afford to miss out on custom related, business, global and financial advantages?
1 Customs
Getting goods through customs at home and abroad can take time, incurring additional expenses for your business. AEO status, however, whilst not negating all the paperwork and delays, will place you in a better position;
Goods pass through quicker and easier with simplified customs procedures as AEO certification show you meet a bulk of compliances
Fewer physical and document checks
Priority at controls with AEO consignment
Can request controls are held at a different place.
2 Business
Internationally recognised, AEO status could be the platform you need during uncertain Brexit trade negotiations. Protecting your business, AEO brings about;
More efficient transport and logistics
Less risk and more effective checks of other AEO certified partners
Insurance premiums could be lower, a significant saving for many companies
More efficient import and export systems for you and your European and global customers.
3 Global
With Brexit on the cards, many UK businesses are unsure what this will mean for European trade. Thus, they are looking further afield to the global markets for new, exciting opportunities;
More than 70 countries worldwide are involved with AEO or a similar initiative
The 'approved supplier' framework means more opportunities for your business in new countries and markets
More efficient approach to international customs
4 Financial
For any business, creating a sound financial base is simply essential. Whilst looking for new markets and initiatives, you also continue to maintain and improve current trade relationships with customers, suppliers and partners.
Efficiency, productivity and profit are intertwined, with AEO status supporting all of these by;
Increased efficiency in terms of logistics
Reduce risk when working with new partners who are AEO certified
Quicker, more efficient approach from customs, a bottleneck in the logistics process
Preferential treatment from other businesses, and from customs too
How will Brexit affect UK trade?
Small and medium-sized businesses have been forewarned to expect a loss of trade across our borders, certainly in the short-term until the final post-Brexit picture emerges.
As a business, this means plugging holes and gaps, streamlining operations to maximise efficiency and keeping a closer eye on cash flow and investments.
It also means finding new markets and partners with whom to trade. Along with AEO status, there are a plethora of ISO accreditations that are also valuable and internationally recognised.
AEO status is not a magic wand but with those already accredited reaping the rewards at customs and beyond, isn't it time that as an emerging business, you gained AEO status too?
How can we help you?
If you're in need of assistance with any aspect of certification here at Synergos we'd be delighted to help. Whether you have questions about the path to certification or are looking for advice and support to maintain an existing standard call 01484 817 444 or Email info@synergosconsultancy.co.uk and we'll be happy to talk it over with you.