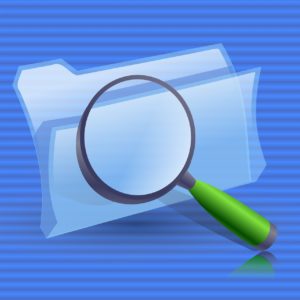 Establishing criteria to assess, evaluate, and re-evaluate your suppliers within the ISO 9001: 2015 standard is nothing new. Whilst the standard sets out parameters for doing so, the detail is deliberately vague so that you, as an individual organisation and business, can create and set your own detail.
But this lack of detail and description is not affording your carte blanche to do whatever you want. For example, the standard doesn't stipulate that you have to tell suppliers you are auditing or evaluating their services. But some experts believe that you should inform, because this way, you will have a two-way process that benefits you both.
But what could or should you assess them on? What will you include in your audit of suppliers?
Cost
It is, of course, one of the primary drivers of the supply chain. The better the deal you can get on materials, parts and components the better. If you tell your supplier you are auditing them as per the ISO 9001:2015 standard and inform them of the criteria against which they are being measured, they will do their utmost to be the best. And checking out costs, negotiating deals etc. will be their top concern in keeping your business.
Compliance  
Compliance can be measured against a variety of factors and standards. Informing your supplier you are looking for a service that is both efficient and compliant means a more effective supply chain.
Financial stability
It is a sad and often unforeseen fact that as one business goes to the wall, it can take others with it. All too often, we are unaware of the financial stability of our partners and suppliers. No business, however, wants to advertise publicly that they have an issue with cash flow. For some, it is a temporary issue, for others, it was a short-term issue that is now all consuming. It is vital information for your business that the people and businesses you do business with are financially stable. If you are aware of issues, you can manage the risks to your company.
Quality
An important key performance indicator is quality. Keeping a paper trail – on paper or digitally – of returns, sub-standard products etc. is a means by which you have the evidence and the information to discuss quality.
Lead time
Whilst you may be prepared to wait for some specialist components, if there are continuous issues with stalled or stagnated lead times, it is an indication that again you need to manage the risks to your business. But also push for change.
Beneficial relationship
Most businesses don't think of their suppliers as 'just another company'. You will inhabit similar fields and industries or, a key supplier may work outside of your sector. Either way, sharing information and knowledge, such as updated technology or 'the next big thing' is mutually beneficial to you both. Is this happening, or are you and your suppliers operating within a bubble?
How to audit
Getting the best from a supply chain is something we look to help businesses with as part of ISO 9001:2015 accreditation. Why not let us help with yours?
How can we help you?
Click here to download our new eBook, which will give you an overview of the ISO standards and the FAQs that will help you understand ISO better.
If you're in need of assistance with any aspect of certification, here at Synergos we'd be delighted to help. Whether you have questions about the path to certification or are looking for advice and support to maintain an existing standard call 01484 817 444 or Email info@synergosconsultancy.co.uk and we'll be happy to talk it over with you.