The recent public health crisis saw a boom in the number of employees working from home. Many questions are now being asked about the viability for continuing this but what about accreditations and certifications? As a company, can you still retain ISOs when staff and you are working from home?
ISO and the details of remaining compliant
Whether working from home will remain a permanent, full-time option for staff or perhaps it will be a combination of home and office working, remaining ISO compliant is about understanding what compliance means.
Popular ISO standards are a positive step in bolstering your reputation as a trustworthy company. Remaining compliant is, therefore, essential.
There is nothing in the detail of the popular ISO standards that says working from home invalidates certification. What is clear is that compliance is about ensuring the quality of the service or the products you deliver and how you continue to do so is the most important aspect.
It should be noted that the International Organization for Standardization is currently working virtually during the current pandemic.
How to keep ISO compliant working from home
Audit – look at what needs to change or be updated in working from home to remain compliant
The first step is to take stock of what you are doing, who is doing it and from where but, more importantly, how this affects ISO compliance.
This step will mean examining your policies and updating them to take into account the change in circumstances. For example, an ISO 27001 working from home policy would encapsulate the challenges faced in keeping information secure in the face of the changes you must make to keep your staff and business safe.
Make changes – communication and awareness
Some changes will be simple and low cost, for example, supplying encrypted hard drives to staff, limiting log-ins, monitoring log-ins and so on in the case of ISO 27001.
There may also need to be a change in practice and how things are done. Running alongside this, you will need to communicate these changes with staff, increasing their awareness and understanding of why these changes need to be made and adhered to.
The recent pandemic and its effects on people, society, business and the economy have been hard. By necessity, as a business, you will have to remain agile for some time to come. In other words, you need to be prepared to respond as and when the situation changes.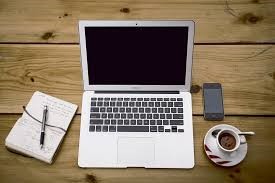 Very few health and safety manuals will have covered what to do in the event of a global pandemic but that doesn't mean we can't and shouldn't alter what we do. Working from home was, for many, the safest option for keeping their business afloat.
By assessing how things have changed, how likely they are to remain or change again, by understanding areas of your practice and delivery need to change, you can retain your ISO when working from home, and we can help you.