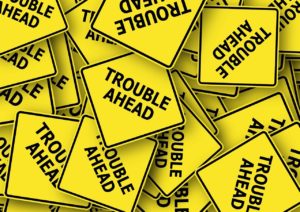 From time to time, problems in a business arise. In most cases, a short-term solution provides a welcome respite and the problem goes away. Or so it seems.
When a problem keeps recurring, you need to take steps to get to the root cause of the problem. And once you have identified the issue, you need to make changes. But what is the process and why would an ISO accreditation lead to continuing success (without too many problems)?
Identify the real problem
Issues can masquerade as other problems. In other words, what you see is the surface problem, a symptom of something much bigger going on in the background. For example, if you are having more complaints about a certain product, is it the product or the description on the website that is giving people the wrong impression?
Dig deeper
This means you have to deconstruct the problem. Once the problem has been identified, piece by piece, component by component, you need to strip down what the issues are. Identify each step in the process from working out where the pieces come from, which supplier, who delivers and when, and so on. It can be time-consuming but it only by having a detailed and accurate record of what the issues really are can you go ahead and come up with solutions.
Problems, NOT people
All too often, when a problem occurs, the tendency is to look for the person responsible. Why are people complaining about Product A? Should the warehouse manager be checking the stock? Is he or she doing this…?
All too often, identifying problems means generating a blame culture. As a result, people are unwilling to be part of the process, especially if they feel that their jobs are on the line. By focusing on the problem and every process that contributes to it, you shift the focus away from people and onto the process.
Solutions
You have the symptom. You have identified the root cause or causes. Now what? You need to create solutions that work. This may mean small changes, tweaks here and there or it may mean significant changes, such as sourcing a new supplier of a certain component or sweeping changes to the way you have always done things.
Accurate record
But this process is not one carried out quickly, with a few notes made in the back of your diary. It should be a thorough process that is clearly documented so when you come to review the situation in a few months' time, you have all the information you need to hand.
An ISO could be the answer?
The process outlined above is similar to that invested in ISO Quality Management Systems that examine in-depth how and why a company manages quality in the way that it does. An audit is the process of critically appraising processes within a company and as such, an ISO could be the vehicle you need to deliver the tools your business needs to operate better.
How can we help you?
Click here to download our new eBook, which will give you an overview of the ISO standards and the FAQs that will help you understand ISO better.
If you're in need of assistance with any aspect of certification, here at Synergos we'd be delighted to help. Whether you have questions about the path to certification or are looking for advice and support to maintain an existing standard call 01484 817 444 or Email info@synergosconsultancy.co.uk and we'll be happy to talk it over with you.