The ISO 14001 Environmental Management Systems Certification is relevant to all businesses. For your small business, it can be a blazing beacon, showing potential clients and trade partners that you meet stringent environmental guidelines, not just here in the UK but in many other countries too.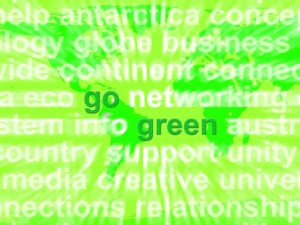 The modern customer demands more for their money. They want to be confident that the company supplying them, moving their products, supplying their outsourced services is one that does so without placing unnecessary stress on the environment.
From heavy industry to the service sector, every business, no matter how large or small, will benefit with ISO 14001 certification.
1. It will help identify cost savings
Managing resources, including waste and energy management, is key for any business to stay competitive in a busy market place.
The process of gaining ISO 14001 certification considers all angles of environmental management. Wasteful use of energy, for example, can impact not only on the environment but your overheads. These needlessly inflated overheads mean you pass charges on to customer.
Making you less competitive, you may find that these larger costs start to cost your business, with loyal customers also looking for more competitive prices.
2. It will improve corporate image and credibility
It takes a matter of seconds for someone to form an impression of your company. It is on this basic instinct and gut reaction that many people base their decision to carry on exploring avenues of trade with them.
Showing potential trade partners you have credibility and the trust factor is key. With ISO14001 amongst your accolades, they can begin to realise that you are a business worth dealing with.
3. You'll prove you can meet environmental laws
There are many responsibilities, rules and regulations that a business needs to meet, with environmentally friendly operations being only one of them.
Governments have large environmental targets placed on them; therefore they need businesses across all sectors and industries to play their part in reducing pollution and waste. As a result, various rules and regulations come into play, and meeting the rigorous standards of ISO 14001 means you not only meet these compliance needs, but also surpass them
4.The updated version makes it even more relevant to YOUR business
For the small business, there is a growing demand on the need to meet various rules, regulations and statutory criteria.
With the recent changes in ISO 14001, it makes the process of gaining this important certification even more relevant to their business.
Key changes relate to…
An increased emphasis of environmental management within the organisation's strategic planning process
An increased focus on effective leadership
An addition of proactive initiatives to protect the environment from harmful and degrading practices and processes; it places emphasis on sustainable resources use, for example
An improved environmental performance
An addition of a communication strategy
How can we help you?
Click here to download our new eBook, which will aid you in understanding the different ISO standards that we offer, it will also display the FAQs.
If you're in need of assistance with any aspect of certification here at Synergos, we'd be delighted to help. Whether you have questions about the path to certification or are looking for advice and support to maintain an existing standard call 01484 817 444 or Email info@synergosconsultancy.co.uk and we'll be happy to talk it over with you.
Published 12/09/2016