If you are serious about growing your business in the coming year, you may be thinking of tendering for larger, lucrative projects with local authorities, Government departments, schools and so on. Increasingly, the procurement process stipulates companies must CHAS approval. It is the Contractors Health and Safety Assessment Scheme, a well-known scheme for any company in the construction industry.
The purpose of CHAS is to help buyers and suppliers in the assessment of the all-important health and safety competence.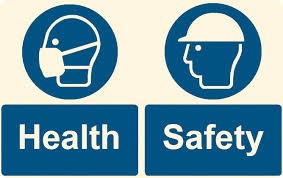 There are many reasons why CHAS accreditation is a great move for your business and here we explain why you should consider it for 2017.
#1 Reduce time and effort
Tendering for contracts via a procurement process can be time-consuming. It can also be resource heavy. But it can also be a frustrating process as there are parts of each tender process that are more or less the same, asking the same questions and seeking the same information.
You may have various documents that you can attach to your tender, and whilst it may look great, it does not guarantee that you follow these processes all of the time. After all, who monitors this?
Health and safety, and issues of compliance is one of them. By being CHAS registered, you will save time on completing certain parts of the tender process. And you will do this with quality as you will be a member of a nationally recognised, accreditation scheme.
#2 Open new opportunities
A company buying in outside services has many concerns. They need to be confident that any contractors they employ to work on their site or project are compliant with a whole raft of regulations and legislation.
Health and safety compliance is paramount. Should there be an accident, resulting in injury or death, the fines are crippling, prosecution and possibility as well as the impact on their reputation. By showing a business, government department, local council and so on that you are compliant with all health and safety regulations, you are instantly giving them peace of mind you not only take health san safety seriously, but constantly monitor and improve your practice.
#3 Overcome inconsistencies
You may take health and safety seriously. You may have an enviable track record of constantly and consistently monitoring practice, taking steps that have a positive impact on keeping your team safe, both on your own site and work premises of clients and/or projects.
Other companies may not be as pro-active, nor take these health and safety implications as serious. Thus, the playing field is not level. With this in mind, being CHAS registered shows a side to your business that spells out quality practice across the board.
#4 Bigger, better contracts
But undergoing the process of CHAS registration, the possibilities of tendering for and winning larger, more lucrative contracts is a real possibility.
There is an element of trust ingrained within the health and safety practices of a business. And larger companies, with bigger projects for tender will often only deal with other businesses that can tick a range of boxes, CHAS being one of them.
How can we help you?
Click here to download our free CHAS eBook. And if you would like to help us out, take part in our market research for the chance to win a £50 M&S voucher.
If you're in need of assistance with any aspect of certification here at Synergos we'd be delighted to help. Whether you have questions about the path to certification or are looking for advise and support to maintain an existing standard call 01484 817 444 or Email info@synergosconsultancy.co.uk and we'll be happy to talk it over with you.