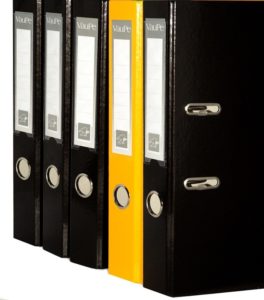 For those companies who do not yet have it, but are hoping to achieve ISO 9001: 2015 certification in the near future, a quality manual is a document that carries some considerable importance. Although the new standard does not specifically require one, a good quality manual will act as a key internal tool that any employee can utilise as the go to document to consult on any of the company's policies. In addition it will point them in the appropriate direction for further information; be this more written information or a key member of staff who will be able to furnish them with the answers.
When it comes to writing a quality manual there are a number of things to consider; producing a clear and precise manual will give others the impression that your company knows what it is doing and that it is very much in control of its quality management system.
1.Make it clear
Do not go overboard with the contents of your quality manual; make sure that what you write is clear and easy to follow. Use simple language so that everyone can understand exactly what is required, and there is no confusion. You could even add some graphics as and when appropriate to help illustrate the information in a way that is instantly clearer to everyone.
2.Easy to follow
Set out your quality manual in a logical order and make sure that all information is in the correct sections, it should flow in a sensible manner so that anyone who picks it up is able to follow the information within it and find either the answer they are looking for or be pointed in the direction of the appropriate person to assist them.
3.Split it into sections
Split your quality manual up into short easy to understand sections. A precise index is vital and will aid any employee in navigating the sections of this manual and clear headings and sub headings will help to find the correct information at a glance making its use an easy task.
4.Regularly update
As with everything in life when it comes to working practises, rules and regulations changes can occur. Make sure that you have a procedure in place to update your manual on a regular basis. If you do this often then there should only be a little, if any work to do for each update; your manual will take only a short while to update and will always contain the most up to date information to assist employees.
5.Concise
This is one of those instances where short and snappy is the way to go. Your quality manual should only say exactly what it needs to and nothing more. It is often the practise for larger companies, who require their suppliers to have a quality management system, to request to see quality manuals when selecting new suppliers. Consider how it will appear not just to your employees but to them – a bulky, badly thought out document could give the wrong impression of the company, whilst a concise plan gives the impression of a practical well-organised company.
How can we help you?
Click here to download our new eBook, which will give you an overview on the ISO standards and the FAQs that will help you understand ISO better.
If you're in need of assistance with any aspect of certification here at Synergos we'd be delighted to help. Whether you have questions about the path to certification or are looking for advise and support to maintain an existing standard call 01484 817 444 or Email info@synergosconsultancy.co.uk and we'll be happy to talk it over with you.