When you own or run a business it is important to continuously search for areas of improvement. Many companies acquire ISO accreditation to have a strong pathway to measure, and continuously improve all aspects of their business. Going for ISO will have a great effect on your business – you'll see an increase efficiency and revenue, as well as maintaining positive employee morale.
If you don't think that your business could benefit from ISO, or if you are still on the fence about it, there are other things you can do to ensure that your company is successful and properly structured, one being having a QMS audit of your company done.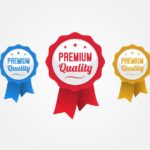 QMS audits are generally conducted before ISO accreditation is in place, but that doesn't mean that you can't benefit from a QMS audit even if you don't plan to go for ISO accreditation.
QMS Auditing
One of the requirements of ISO certification is an initial as well as a regular internal audit. Their purpose is to identify areas of the Quality Management System (QMS) that do not meet ISO requirements. When lack of requirements is identified they can be properly rectified whether it is to introduce your ISO, or just improve your business in general.
Empower your management to empower your employees
Any management team can benefit from a QMS audit. QMS audits measure potential for not only staff productivity but staff morale as well. Managers can learn a great deal about issues pertaining to how employee roles and responsibilities are defined within the company and use these findings to design and implement a more efficient workplace structure for its employees.
Another benefit is how employees generally conduct themselves leading up to and during an audit, even the mention of an audit can motivate productivity. People generally put forth a stronger effort when they feel that they are about to be put under a microscope.
 Financial Security
QMS audits can easily identify problem areas in your businesses financial structure that can be improved upon by uncovering inaccuracies as well as discrepancies within your records. These discrepancies can sometimes be indications of weak financial organisation or worse, a possible internal fraud issue. When it comes to financial issues, the sooner the problems are identified the better!
Determine flaws and build on strengths
The whole point of implementing ISO is to improve every aspect of your company. ISO covers literally all aspects of a business, from improved customer satisfaction leading to increased sales, to high employee morale that will lead to improved company productivity. A QMS audit is specifically designed to ensure that your company is moving in the right direction to be ISO certified, or in the case of a company without ISO, to ensure that your company is moving toward a successful and profitable future.
So why would a QMS audit benefit a business that does not have or even plan to have an ISO? Simple, a QMS audit will not only focus on flaws or areas of business in your company that offer room for improvement, they will also highlight your company's strengths to build on as well. A QMS audit will supply you and your management team with the knowledge needed to ensure that your company is running to the absolute best of its ability.
If you're not sure about ISO, but feel your business would benefit from some of the benefits, then why not call Synergos on 01484 817444, visit our website www.synergosconsultancy.co.uk or email info@synergosconsultancy.co.uk. We can put together a tailor made package that suits your needs, and helps to improve your business- whether ISO or not!