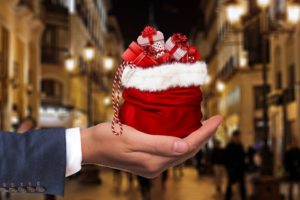 Christmas is such a busy time of year on both a business and personal front that you can be forgiven for not taking a structured approach but 'going with the flow'. The problem is, important things get forgotten or pushed to the side, all in the mistaken assumption that this is the best way to cope with the business rush. What can you learn from this Christmas? What can you put in place in preparation for next year?
It is not just retail businesses that are busy at Christmas? Almost every industry and sector feel some kind of ramping up process as they near the Christmas shutdown period. When its busy and orders need to be dispatched and so on, standards can slip which could, in the longer terms, spell disaster.
Customers and clients are an unforgiving bunch. And quite rightly so because surely, as a business, you should be able to continue delivering products and services no matter time of year it is?
There are several tips for maintaining excellent products and services, even during the busy Christmas period.
1. Forward planning is essential
As a business, you need to plan for all kinds of eventualities. Winter weather planning is common for example. It is a plan of action that should there be a big freeze, snow blankets the country or wind and rain impacts on the country, there are things in place that kick into action. It could be, for example, a list of courier companies, sourcing other supply points and so on.
A Christmas rush plan is essential too. It should cover everything from staffing numbers to provision for longer working hours, shift patterns and so on.
2. Plan the Christmas rush budget
On one hand, a busy order book is fantastic but to serve the order volume within time frames set, there are budgetary implications. The solution may be to increase staff numbers of certain shifts but will this eat into the profits too much? How can you balance the books during the Christmas rush?
3. Maintain standards and service
It is tempting to assume that the only focus during the Christmas rush is to fill orders no matter what. Understandable it may be but cutting corners can bring negativities in the coming weeks and months.
For example, if the normal process is for every order to be checked by a supervisor before it leaves the warehouse, if you decide to 'save time' and not perform this function, mistakes will not be spotted and rectified.
Maintaining standards and services is essential for maintaining brand impression with customers. There are many ways you can do this but certain ISOs can help streamline processes of all kinds, and not just monitoring quality assurance processes.
4. Review
Reviewing and evaluating this festive season is an important learning curve for performing better next festive season. Yet, as soon as the New Year rolls around, we tend to forget and move on with the goals we have set for the coming year.
How did your business perform over the festive season? Are ISOs the way forward?
How can we help you?
If you are in need of assistance with any aspect of ISO or GDPR compliance, here at Synergos we'd be delighted to help. Whether you have questions about the path to compliance or are looking for advice and support to maintain compliance, call 01484 666160 or Email info@synergosconsultancy.co.uk and we'll be happy to talk it over with you.