In a world where businesses increasingly rely on risk management to facilitate relationships with public and private sector buyers, the need for a formalised occupational health and safety (OH&S) management system is essential.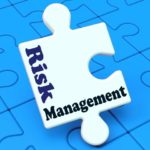 Indeed, in some cases, it can make the difference between the success and failure of a business.
The most widely-used system is BS EN OHSAS 18001:2007, the internationally recognised standard which shows how management and staff can work together to run an effective OH&S system. This well-established system saves time and effort by negating the need to devise your own.
What are the benefits?
OHSAS 18001:2007 enables the effective management of health and safety risks and can facilitate focus on the causes of ill health, the intention being to prevent unexpected costs for injury claims and disaster recovery. It also ensures the protection of employees' health and wellbeing to reduce sickness absence. Ultimately this can result in reduced insurance premiums and reduced wage costs alongside increased productivity and increased profits. Skill shortages and bad working practices are also addressed, leading to fewer accidents.
OHSAS 18001 helps the organisation to avoid serious incidents that could lead to interruptions to business operations by identifying risks to employees, contractors and the public and acting on risk assessments. By bringing suppliers and contractors under control the system can reduce the chance of any delays caused by compliance failure and helps an organisation identify and manage its legal responsibilities.
The accreditation provides reassurance for customers and protects the brand reputation and so helps to increase sales. Confidence in an organisation's competence in handling OH&S will benefit third-party relationships.
How do I go about it?
Embarking on the implementation of OHSAS 18001 shows your commitment to:
Identify and comply with all legislation and applicable industry codes of practice.
Identify any hazards that your business poses, then implement preventive measures.
Continuously improve your OH&S performance.
The advantage of OHSAS 18001 is that it can be constructed according to your business requirements and, as most well run organisations already have most of what's necessary to conform to the standard, implementation should be simple and straightforward.
The first steps involve a systematic assessment of significant hazards along with any control methods already in place. Once the legislation and compliance procedures have been examined it is easy for an organisation to identify areas which have been overlooked and the benefits of the standard become obvious.
To achieve the required standard it's important to use one of the certification bodies accredited by the government-backed UK Accreditation Service, or you won't gain the benefits using a qualified and experience consultant can bring and you could risk your certificate being rejected by those all-important buyers.
Here at Synergos Consultancy, we know only too well how complicated OHSAS 18001 can be to those unfamiliar with such applications, and we can take the time to go through all the important points with you, making sense of the application and providing some seasoned advice on best practice. If you'd like to learn more about how we can help, why not call us on 01484 817 444 or email info@synergosconsultancy.co.uk.