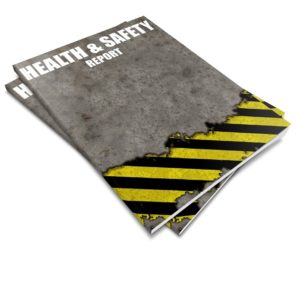 The expert team at Synergos Consultancy are always looking for new and improved ways of offering support and services to our clients.
Health and safety has always been important but in recent years, the obligations and pressures placed on businesses, small and larger, to get it right has increased. Spending an increasing amount of time, effort and money on health and safety is one thing, making sure you are doing the right thing and getting the best results is another.
With this in mind, we decided to create a fantastic package of practical support for businesses and organisations that support all aspects of health and safety.
Key Components
There are five key components of our Health and Safety Support Package
COMPONENT 1 – Full audit of all existing practices and procedures
Do you have a clear, objective view of all your current health and safety practices and procedures?
With so many different facets of health and safety, it is difficult to keep track of the bigger picture, but it is essential for any business to be fully confident in all their processes and procedures.
An audit is an objective process, more so when it is carried out by an outside agency. It is a process that looks at every angle, applying any industry-specific procedures and policies too.
The team from Synergos Consultancy will audit;
Health and Safety Management
Risk Assessments
Manual Handling
COSHH
Occupational Health
First Aid Provision
Fire Risks
Personal Protective Equipment
Display Screen Equipment
And from this, you will have a full picture of strengths and weakness when it comes to health and safety.
COMPONENT 2 – Examine safe working methods
We look at how effective safe working methods in your organisation are including working instructions, the informal safety meeting Toolkit Talks, as well as all aspects of training and competency. Again, we can identify weak areas and create a plan to deal with the issues.
COMPONENT 3 – Act as 'competent person'
Under regulation 7 of the Management of Health and Safety at Work Regulations 1999, every employer must appoint one or more persons to assist in making sure that they meet all the necessary health and safety measures. This competent person can be an outside agency, such as ourselves.  Talk to us about the benefits of this.
COMPONENT 4 – Bespoke health and safety policies
But by far the biggest advantage of this support package is that everything is tailored to your business. We will work with you to maintain and improve every aspect of health and safety that is applicable to your organisation.
COMPONENT 5 – ISO 45001:2018
The 7,600 people dying each day from work-related accidents and diseases is a large burden for the economy at large, as well as for businesses and organisations. But behind each of these statistics are real people – employees whose injuries or death could have been prevented in many instances.
ISO 45001:2018 are a group of standards that address every aspect of health and safety in the modern workplace. But it does something more – it acknowledges that health and safety is not a tick box exercise, but a constant flow and ebb to a business.
If you want to create even better working conditions for your staff at work, then this comprehensive Health and Safety Support Package is exactly what you need. Email us to find out more info@synergosconsultancy.co.uk