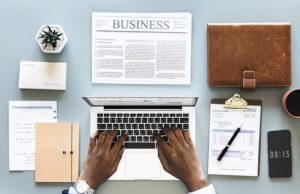 There are many times in any given year that as a business, we can feel the surge of new or fresh starts – and the new financial year is one of them.
As well as getting your books and accounting in order, you may look ahead to a new financial year of trading with an upbeat sense of optimism. There will be new challenges this coming year, as well as plenty of opportunities. Is gaining ISOs one of them?
What ISOs mean for your business?
There are many benefits to your brand carrying an ISO mark alongside its name;
Promote best practices
You are a cutting-edge business with a view to making changes in your industry. Being able to identify and execute ways of doing things better that save money, improve a product and your reputation is a fantastic vehicle to grow your business. And an ISO related accreditation proves your point.
Improve productivity
Productivity, quality, overheads and financial pressures are all linked, with one feeding the others. Improving how well you produce products and services is key to expanding your business and remaining financially competitive. An ISO accreditation can be a positive force for change.
Happy customers!
A lean, productive business is one thing, but happy consumers are quite another. Imagine the message an ISO accreditation sends to customers (and stakeholders and competitors) that you can reach consistently high standards in key business areas?
Improves profit and revenue streams
Your business isn't necessarily all about the money but there can be no denying that stable revenue streams and a healthy profit margin are what makes your business tick. A 2015 analysis of 92 studies that looked at business performance of companies with ISO accreditations found that three in five of them increased their revenues. ISOs are a great investment, and worth the effort.
New market opportunities
To expand your business, you need to tap into new markets. But getting a foothold can be tough. You need to emphasise and magnify your achievements, as well as what you have on offer. With an ISO accreditation, you send all the right messages across all markets because they are an accolade that speaks a universal language.
Pulling together
Imagine if you had the magic formula that produces better job satisfaction and less absenteeism, reduced staff turnover, improved motivation and boosted manager-employee relations. A 2012 research review found that the process of gaining ISO accreditation produced all this and more within a staff team.
All sizes, all sectors, all industries
In some ways, the language of ISO accreditations is standard and understood across a range of industries and sectors. And yet, they can also be highly specialised. But any business, no matter how big or small can tap into the benefits of ISO accreditation meaning a levelling of the playing field.
Is an ISO accreditation something that is on the cards for your business this financial year?
How can we help you?
If you're in need of assistance with any aspect of ISO or GDPR compliance, here at Synergos we'd be delighted to help. Whether you have questions about the path to compliance or are looking for advice and support to maintain compliance, call 01484 817 444 or Email info@synergosconsultancy.co.uk and we'll be happy to talk it over with you.