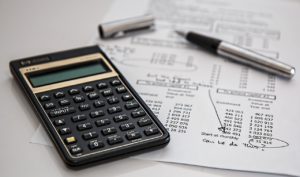 When it comes to the end of the financial year, business owners usually have very little time to focus on anything else, but once all the paperwork is taken care of and we head into the next financial year, it may well be a time to reflect on where you are headed. To plan for the future, it's important to start by looking at the past 12 months of trading, and learn from what's happened to make your business as future proof as possible. Improving your business with one of the internationally recognised standards from ISO is a great way to start the new financial year, but why now? Here, we explain why.
You'll be ready for new business
One of the first things a business looks at once the figures from the previous 12 months have been reviewed is how to make the next 12 months more successful. With an international standard such as ISO 9001:2015, proving your quality to potential clients won't be too much of an issue – and putting out a well-timed press release to those potential clients when they themselves are reviewing suppliers at the start of the financial year could get you a foot in the door with them.
You'll be moving with the times
Appealing to potential clients with one eye on the future of our planet is a smart move to make. Businesses like to do business with companies that follow a similar ethos, and ISO 14001:2015 will ensure you back up your claims as an environmentally conscious company, giving you a way in with companies that you may not have been considered by previously.
You'll do business better – and smarter
A thorough review of the last 12 months' problems, along with a look at what you did well as part of an ISO 9001:2015 certification audit will give you real focus on what you excel at and what you need to improve on. You can put in new systems and processes tailor made for your business to thrive within the ISO framework, allowing you to do business better.
You'll put your staff first
It's not just your business that will benefit. Why not start the new financial year by committing to improve processes within your business that your staff are frustrated with? Holding an open forum where staff can air their issues then committing to provide solutions within the ISO certification process will not only ensure your staff feel like you're listening, they'll also be more likely to fully commit to your process of continuous improvement.
This year, why not make a commitment to your business, providing it with all the tools it needs to not only survive, but thrive.
How can we help you?
Click here to download our new eBook, which will give you an overview of the ISO standards and the FAQs that will help you understand ISO better.
If you're in need of assistance with any aspect of certification, here at Synergos we'd be delighted to help. Whether you have questions about the path to certification or are looking for advice and support to maintain an existing standard call 01484 817 444 or Email info@synergosconsultancy.co.uk and we'll be happy to talk it over with you.