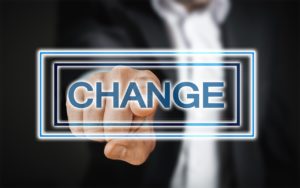 From time to time ISOs are updated to take into account changes in industries and sectors, as well as external opportunities and challenges that are impacting on how businesses are doing things.
ISO 17025 is no different and with the 2017 edition now published, what are the changes that you need to be aware of?
What is ISO 17025?
This standard relates to the competence of testing and calibration laboratories. It ensures that any business or organisation in this competitive and highly specialised marketplace are operating on a level playing field. Despite being a voluntary set of standards, it is an accreditation that many within the field of laboratory testing and analysis opt for.
ISO 17025:2017 is an international reference for global laboratories carrying out calibration and testing activities. Producing valid results, they are the trusted agencies and organisations on which many other businesses and industries rely on.
After all, the results of their findings will often be the basis of the reputation for a business on which they continue to build their products or services, and their brand.
By having the ISO 17025:2017 accreditation under their belt, the laboratory is standing out in a field of competition, showing their clients, stakeholders and competitors that they have developed, and adhere to, a quality management system that is based on a sound footing.
It is also an accreditation that encourages collaboration between laboratories and other organisations so that there is global acceptance of results, and how they are presented.
What's changed?
There have been many changes that have impacted on market conditions, including advances in technology. The revamped edition of this important standard takes into account these new activities as well as an understanding that the activities of, and the modus operandi of, the modern laboratory has changed.
In a nutshell, there are four main changes which can be summarised as:
ISO 17025: 2017 has a wide scope as it now covers testing, calibration and sampling associated with calibrating and testing procedures.
The process approach now matches other revised standards such as ISO 9001 in quality management, ISO 17021-1 relating to audit and certification bodies and ISO 15189 relating to medical laboratories.
The revised standard also places a stronger emphasis on information technologies and how IT systems, records and so on are used to produce results and reports.
There is an additional chapter that examines the concept of risk-based thinking.
What happens now?
Laboratories with the ISO 17025:2005 accreditation now have three years from the publication date of the newly revised edition to transition to the 2017 version of this standard.
For most laboratories with this accreditation, stepping up to the revised standard is certainly well within their grasp and presents a logical progression.
With this in mind, why not contact the expert team at Synergos Consultancy who will be more than happy to talk through not only the new requirements linked to this ISO but also how your business needs to go about doing this?
How can we help you?
If you're in need of assistance with any aspect of ISO 17025:2005 accreditation, here at Synergos we'd be delighted to help. Whether you have questions about the path to accreditation or are looking for advice and support to maintain accreditation, call 01484 817 444 or Email info@synergosconsultancy.co.uk and we'll be happy to talk it over with you.