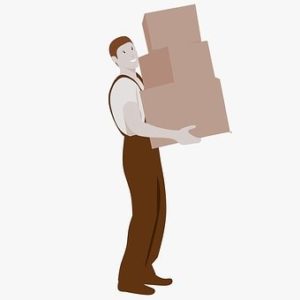 Manual handling training is an important part of health and safety. Statistics tell us that this is the case. Over 31 million working days are lost due to injuries as a result of workplace accidents, many of which could have been avoided.
Health and safety is not about apportioning blame but about making the workplace as safe and functional as possible. Manual handling, the correct lifting and moving of items either physically and/or with lifting equipment, is an important tool in reducing workplace accidents and injuries.
Training is essential but what are the do's and don'ts of training employees to lift, move and carry things safely?
DON'T see it as a tick-box exercise
Health and safety should be fluid. In other words, once everyone has manual handling training, it is not a case of ticking a box and putting it to bed.
Once trained, people should have the skills to identify the best method of lifting and moving objects in the workplace. Where possible, this should be done with lifting equipment so it's not just about "bent knees and straight back".
DON'T lay blame
Too often, businesses see health and safety as a means to an end. In other words, the attitude of 'you were trained not to do that' is their defence for when employees are hurt. Manual handling is about being responsible for employees, making sure they have the skills and training needed but is not for apportioning blame.
DON'T dismiss it
Students will take their cue from you, if you think manual handling training is important, they will too. Whilst it is good to highlight how quickly injuries can result when lifting something too heavy or not using the correct equipment, being overzealous with statistics and stories of injuries can be detrimental.
DO consider the latest health and safety guidance
Health and safety guidance does change from time to time and so as a trainer, it is important that you are up to date. Most companies rely on external parties to provide all kinds of health and safety training, including manual handling.
DO get help
Health and safety is a big area of study. How it is applied in your workplace can be different to how it is applied somewhere else. Interpretations can be different too which is why buying help from professional consultancies is beneficial.
This is why many organisations contact us at Synergos Consultancy. We have all the latest knowledge of health and safety, manual handling and so on, as well as in-depth experience of working across various industries.
DO make it interesting
For too long, health and safety has been cited as a reason for something not to happen. The HSE themselves are attempting to change this by promoting health and safety as part of planning.
However, it can be a dry subject to make 'exciting' and being too humorous may dilute the very important messages behind manual handling training. However, a frank and open discussion on all aspects of health and safety will enhance the process.
How can we help you?
If you are in need of assistance with any aspect of Health and Safety management, here at Synergos we'd be delighted to help. Whether you have questions or are looking for advice and support to maintain standards, call 01484 666160 or Email info@synergosconsultancy.co.uk and we'll be happy to talk it over with you.