The rise in digital content will have an impact on the record management landscape. Our increasing reliance on digital processes have led to some important questions on not only how this landscape will change, but how to manage it.
Help is on its ways in the form of newly published ISO 15489-1. This standard has to take into account the bigger picture of records management such as;
The context a company operates in
The nature of their business
The risks and requirements associated with the business.
The good news is that these changes have created newly designed systems that can keep records safe, whether this is data, documents or social media content.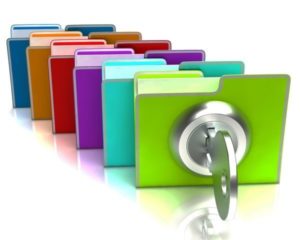 Why is records management so important?
Throughout history, the need to keep records accurately and securely has always been an important process. The reasons why record and information need to be kept have not changed – accountability, efficiency of business, protection of rights along with entitlement and, if necessary, the need to reconstruct the past in order to solve a problem today.
The digital era has changed how we do this. There have been significant shifts in data-driven business, open government initiatives, as well as sharing and collaborating on projects between businesses. The increased pressure on corporate responsibility also plays a part.
The new ISO records management standard
The new ISO 15489-1 replaces a standard that was over 10 years old, which meant that in the main, it was no longer covering some of the changes brought about by the increased use of digital record keeping abilities.
The new standard introduces, as you would expect, a robust set of both concepts and principles to underpin this new digital approach.
For example, one significant change has been the expectation of increased transparency when it comes to the information being kept, and why. People are now questioning why some companies, government departments and so on, need to collect the data that they do and where they store it, as well as asking questions relating to the longevity of these records being kept.
Transparency and security
The need to be able to access and delete this information if necessary is also key. It is true to say that the concept of record has changed too; at one time, it simply meant a document or file. But today, records, information and data is kept in so many forms that keeping up with the correct processes and procedures can be hard. This however, is no defence for sloppy record management with businesses still obligated to secure store, process and access information, data and records.
ISO 25489-1 has a wide relevance across the board and not just the 'chosen few'. It is a standard that allows you to develop a strategy and a secure process in relation to digital records management. However, if your business doesn't have ISO 9001:2015, perhaps this is a standard to consider first – as part of the process of gaining this standard will go towards ensuring your business keeps accurate records.
Synergos Consultancy have been helping businesses create, capture and manage processes in these new, challenging environments – and change as times change too. Why not contact us on 01484 817 444 or email info@synergosconsultancy.co.uk to find out more about which ISO standard could benefit your business, and how we can help you gain it.