With cybercrime becoming an evolving and everyday occurrence, having adequate IT security measures in place is more important than ever. Each and everyday organisations are falling victim to targeted cybercrime attacks. Unfortunately, in many of these instances the damage to these organisations reputations has proven to be nothing short of irreparable.
The TalkTalk Hack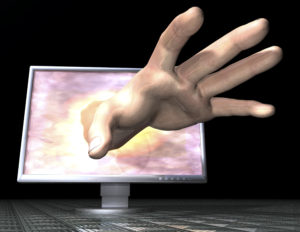 Just this past October TalkTalk (for the third time in a year) was attacked by hackers, this time managing to obtain the details of more than 150,000 of their customers, 15000 of which had their bank details accessed. As a result, many experts have indicated that this latest attack may have been the last straw for TalkTalk customers, and that it is unlikely that TalkTalk will be able to fully regain the trust of their customers anytime in the near future.
Every organisation is a potential target for cybercriminals
If these waves of targeted cyber-attacks have taught us anything, it's that regardless of the size stature or manner or business, every organisation is a potential target for hackers. Cybercrime has been around since the dawn of the internet, but it's really only been over the last few years that people have truly started recognise just how critical this problem is. From the recent TalkTalk hack to the explosive Ashley Madison hack that occurred earlier this year, it is becoming painfully clear that cybercriminals have no prejudice when it comes to who their next victim(s) will be. This realisation has created a far more demanding breed of customer in terms of what they expect of service providers in regards to IT security.
Keeping up with Cybercriminals- How ISO 27000 can help organisations keep their information assets secure, along with their customers
Although IT security providers are continuously upgrading their services and software to keep up with the ongoing cybercrime threats that affect our everyday lives, it often seems as if the cybercriminals are always one step ahead. Time and time again, seemingly iron-clad security solutions are being shattered by talented criminal hackers who have made a lucrative livelihood from cybercrime.
Proper IT security is by no means a one size fits all task, it involves far more than just simple firewalls and up-to-date antivirus software to provide a sufficient means of protection. It requires continuous and meticulous strategic planning, paired with layers of complicated processes and tools to stay a step ahead of the hordes of cybercriminals who are constantly striving to find new and clever ways to infiltrate businesses sensitive data. This data includes not only the organisations private information, but their customers and colleagues as well. This has put a lot of pressure on service providers to take as many precautions as possible to ensure that both they and their customers' data will remain safe from cybercrime and targeted attacks.
Many services providers have been opting to make the smart move towards the ISO 27000 family of standards to assist in not only keeping information assets secure, but also as a means to better reassure their customers that their sensitive data will remain safe. If you'd like to explore how ISO 27001 certification can reassure your customers that you have a solid set of systems and processes in place to protect both your company and your customers, then why not speak to Synergos Consultancy on 01484 817 444 or email info@synergosconsultancy.co.uk to find out more.