Every company knows the importance of making real strides of progress in reducing their impact on the environment and their carbon footprint, regardless of the industry or sector they occupy.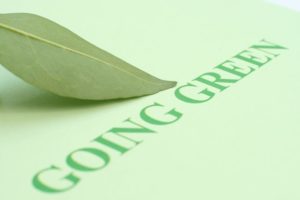 To this end, many companies choose to create an environmental management systems and policies, compliant with ISO 14001. But news that this standard has been 'beefed up' with a separate sister standard ISO 14004, the environmental activities of companies and businesses across the country will receive a boost.
To date, approximately 15,000 companies and over 300,000 organisations in the UK have secured ISO 14001 environmental management standard. This means they have until September 2018 to comply with the new, revamped version of the standard. This remodelled standard requires additional information:
More detailed green targets
A greater involvement in green targets and issues are board level
An increased understanding of the environmental impacts, including those linked to the supply chain
Pulling environmental issues such as sustainability into corporate issues, rather than being seen as a separate or 'special' entity
Concerns and guidance
But, the revamped up sister ISO has not come without concerns. Many business experts have warned that many businesses, despite holding the ISO 14001 standard, will struggle to meet some of the new standards. In a recent survey, only a third of environmental managers think that they will be able to convince senior management to become involved in environmental management efforts.
It is perhaps for these reasons, as well as an understanding prior to the announcement of the ISO 14004 standard that some businesses would struggle, that BSI, the business standards company behind ISO 14001, have released substantial guidance. This guidance covers how to develop environmental management systems to meet the new, revamped version of standards.
In effect, this standard is asking for more detail of key concepts of context, leadership, risk & opportunities, as well as life cycle thinking. The guidance is, according to BSI, the document that smaller businesses and companies will need to support them with these changes.
But why the change?
There is a constant need to remain dedicated and active within the realm of sustainable development for all businesses, sectors and industries. Future environmental changes are predicted to not only be huge in their impact, but long lasting and irreversible. A company who does not understand this will, at some point, find themselves, squeezed from existence.
Like all ISO standards, the aim is not to make business more difficult but to support businesses in their endeavours to remain streamlined, competitive and environmentally responsible. For environmental managers, this ISO is the springboard they need to make environmental management systems an integrated process within a business.
Consultancy firms can be instrumental in helping businesses of all sizes and across a wide variety of sectors take the step from ISO 14001 to 14004. As well as helping businesses to develop an environmental management standard for the first time, businesses can also seek expert help to develop their existing process to the new ISO 14001 standard. Simply contact Synergos on 01484 817 444 or email info@synergosconsultancy.co.uk to discuss your needs and the benefits of ISO certification in more detail.