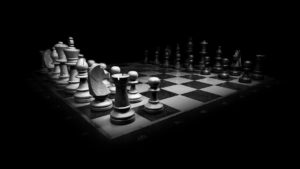 Within days, 2017 is but a distant memory. As a business owner, you are now looking forward to the challenges and opportunities that the new year will throw your way. Some opportunities you will come across by accident, others by design. The same, to some extent, can be said about challenges.
But what is your strategy when it comes to ISO accreditations? Do you have one? Why set yourself the challenge of taking on ISO?
Strategy 1 – Don't have ISO? Make 2018 the year you catapult your business into the ISO stratosphere!
ISO is a set of accreditations that are renowned the world over for value. But ISO is not just another logo to add to your letterhead; it speaks volumes about your business and how it delivers to a high standard, recognised the world over.
It is an accreditation that places your business on a level playing field with your competitors. It opens up new markets and new opportunities.
Bringing your business to the standard required may not as onerous, time-consuming or resource heavy as you think either. And with an ISO that 'suits' your business, there is no need to re-invent the wheel either.
Strategy 2 – Don't hide your head in the sand with GDPR
The General Data Protection Regulation (GDPR) is coming and by the end of May, you need to be confident that your business is compliant.
As well as building our GDPR review service into your strategy, you should also take a moment to consider how ISO supports GDPR compliance too.
Mentioned several times in the GDPR policy document, ISO 27001 is a specification for an information security management system. This is your framework of policies that include all legal, physical and technical controls relating to the management of data and the risks to it.
It is a highly coveted ISO to have under your belt, especially with GDPR biting at your heels. It covers all the important aspects of data control and management, answering the majority of compliance issues under the new set of EU rules.
There are some additional requirements with GDPR over and above ISO 27001, but certainly, a process that is worth the time and effort.
Strategy 3 – Reviewing and Auditing
Of course, you may already have a clutch of relevant ISOs as well as confidence that you meet the new data regulations under GDPR.
But, there could be one piece of work that needs completing this year: if you hold ISO 14001 environmental management systems, you have until the autumn to 'upgrade' it to the new set ISO 14001: 2015. If you allow your certification to lapse beyond September 2018, you will lose the accreditation.
And it does no harm to take an objective look at how you are currently meeting (and exceeding) or not the current clutch of ISO certificates you already hold.
Business is about constantly improving, streamlining processes and delivering better products at a better price. It is also about constantly seeking to improve customer service, alongside effective marketing. ISOs meet so many objectives, why not build an ISO strategy this year with the team at Synergos?
How can we help you?
If you're in need of assistance with any aspect of ISO or GDPR compliance, here at Synergos we'd be delighted to help. Whether you have questions about the path to compliance or are looking for advice and support to maintain compliance, call 01484 817 444 or Email info@synergosconsultancy.co.uk and we'll be happy to talk it over with you.