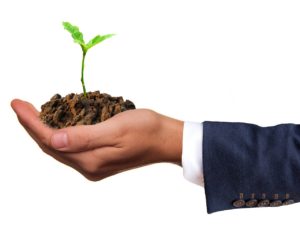 Accreditations are a fantastic way to show competitors and customers alike that your business is not only thriving but doing so responsibly and compliance with various sets of rules and regulations.
But as the world changes, does the accreditation grow with it? For example, we live in a digital age, a different business world to that which companies and organisations inhabited a decade ago. Threats have changed. There is now real concern daily about online security breaches.
Effectively, it can always feel like we are catching up and always one step behind. But the International Standard Organization has always attempted to stay one step ahead, looking at where changes and growth happen, adapting, evolving and changing so that its standards mould and fit the current marketplace.
An independent analysis project has confirmed in its finding ISO Certification Market: Global Industry Analysis (2012-2016) and Forecast (2017-2025) that it is in an excellent position to the face the trends, developments, restraints and challenges that ISO certificates have and will face in the coming years.
A global market
ISOs are not just used in the British domestic marketplace but in sectors and industries across the globe. This is a comprehensive report, analysing each and every segment of the ISO certification market. This is the only way, say the company behind the project, Persistence Market Research, to get an accurate and useful overall picture of the current state of ISOs and where they need to be in the future.
A global driver: Safety
The report acknowledges that the changes in technologies in recent years has impacted on the market in many ways, including the production of sub-standard products. Due to various campaigns, consumers are increasingly aware of safety considerations and as such, the demand from businesses and other organisations for some ISOs have been high. By showing customers that they reach certain sets of standards, customers are willing to buy their products and services, knowing they are safe.
A global driver: Environmental concerns
There is a growing concern about how the environment is being continually impacted by our activities. Businesses are at the leading edge of making changes and again, the ISOs relating to environmental management have proved beneficial for those businesses who want to show the world they meet various regulations, including governmental regulations. Better customer relations are also key, as is increasing investor and stakeholder confidence and creating a positive public image, all tied up in ISO 14001: 2015.
Restraints
But ISOs need to change in a way that retains their value whilst increasing their accessibility and popularity. The report noted that for some businesses, the amount of time and documentation needs can be a hindrance, posing challenges that may be difficult for them to overcome.
Perhaps the affordable services of consultancies such as Synergos are the answer to the restraint identified in the report. It noted, however, that despite these challenges for companies and businesses that did grab the ISO needed, the marketplace opens to their business and immediately flourished.
ISOs fuel business and market growth. Isn't it time your business is part of it?
How can we help you?
Click here to download our new eBook, which will give you an overview of the ISO standards and the FAQs that will help you understand ISO better.
If you're in need of assistance with any aspect of certification, here at Synergos we'd be delighted to help. Whether you have questions about the path to certification or are looking for advice and support to maintain an existing standard call 01484 817 444 or Email info@synergosconsultancy.co.uk and we'll be happy to talk it over with you.