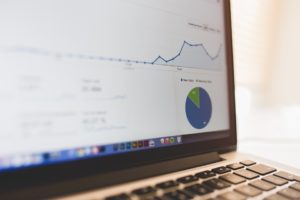 International Standards Organisation (ISO) accreditation and certification have long held value and therefore influence in the world of business. Globally recognised, they have become a lynchpin of cross-border business.
The latest piece of research, ISO Certification Market: Global Industry Analysis (2012 – 2016) and Forecast (2017 – 2025) makes for encouraging reading.
Trends and challenges
The analytical piece of work looked at trends, challenges, developments and restraints of ISO certificates and how these have and will continue to impact on the popularity, value and uptake of ISO certificates.
It examined every segment of the ISO certification market. So what does the report tell us?
·        Negative CAGR
Compound Annual Growth Rate (CAGR) is negative despite the global market being valued at in excess of US $11 billion. The report notes that this is expected to drop to US $2.8 billion by 2025 but this is due to a large volume of re-certification, something that was seen in 2017/18 and is expected again in 2023/24.
·        New technology
The emergence of new technologies has meant many markets have been flooded with new products.
However, not all of these were of a high standard and as such, customers have become savvier in seeking out products with quality marks.
As a result, leading brands and manufacturers are becoming market leaders in standardising safety and quality across their respective industries. For ISO, this is great news because it means that the standardising process is already available, and affordable too.
·        The environment
Environmental degradation has become an increasing cause of concern for many people not just in the UK but across the globe.
As a result, governments, as well as organisations such as the EU, have tightened their environmental regulations.
Meeting and exceeding these expectations can seem problematic but there has, for a number of years, been an existing ISO environmental standard that is answering many of these tightened environmental processes and targets.
It is possible that the ISO standard will need constant revision as our environmental needs change.
·        Is the level of documentation problematic?
The report looked at every aspect of ISOs and noted that for small business, in particular, the time-consuming nature of the documenting process of ISO accreditation could be off-putting.
ISOs level the playing field between big business and smaller competitors thus, it will be an issue that the organisation will need to get a handle on in the coming years.
Predictions
The report looks to the future and makes various suggestions as to how various aspects could affect ISOs.
It notes that the changes expected within environmental and waste management could see ISO 14001:2015 become the most popular standard for a business to attain.
It also notes that the market will continue to grow across the globe with Asia seen as the area that could benefit from the most lucrative growth of ISOs.
Overall, the position of ISOs looks fantastic with small and big businesses clearly still valuing them as a means of sending the market a clear message about the standards of their business practice in many key areas. Isn't it time you did the same?
How can we help you?
If you're in need of assistance with any aspect of ISO or GDPR compliance, here at Synergos we'd be delighted to help. Whether you have questions about the path to compliance or are looking for advice and support to maintain compliance, call 01484 817 444 or Email info@synergosconsultancy.co.uk and we'll be happy to talk it over with you.