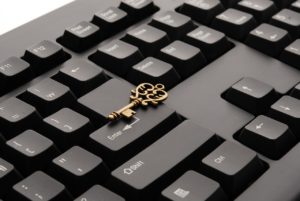 As a business owner, you will live and breathe it. It is, for a long time, the only way your business will grow, evolve and make headway. But at some point, it becomes an entity in its own right. It is at this point that you need to invest in the business, to show potential new customers and trade partners that you are a reliable, trustworthy business. Many businesses have already taken the plunge by completing an accreditation/certification process to gain an ISO standard, and with ISO turning 70 this year, isn't it time you took the plunge?
A Short History of ISO
The International Organisation for Standardisation (ISO) is an independent, non-governmental organisation that began life in 1926. It is the world's largest voluntary international standards and facilities, with 163 member countries.
The idea is simple, yet effective: the standards are aids to creating products and services that are safe, reliable and of good quality. They help businesses like yours increase productivity, whilst minimising errors and waste.
Customers from across the world can also compare products from different markets and help companies to break into new markets. And at the end of it all, consumers have certified products that meet minimum industry standards.
Did you know…?
The ISO has three official languages: English, Russian and French.
Are ISO Standards Right for Your Business?
There are a range of ISOs that fit with your business, so much so that it can be difficult to know where to start.
These two ISO standards are just two examples of certifications that many businesses have used to start the process of standardising their processes;
ISO 9001 Quality Management System (QMS)
This certification relates to the quality assurance and management systems you have in place. By successfully gaining this certification, you show consumers and potential new partners that you can consistently meet the needs of customers and stakeholders.
Imagine the message this sends about your business to local, national and global markets?
ISO 14001: 2015 Environmental Management Systems
The drive to reduce waste and increase energy efficiency is key to ensuring your company acts and trades in a way that is efficient across the board. This certification shows you have a comparable environmental management system and can be used by any business, in any industry and in any sector.
Did you know…?
Use of the name "ISO" and logos are registered trademarks and use is restricted.
And this means one thing: value.
Why Work with an Independent Consultant?
Gaining ISO certification is an important investment in your business, of time and money. It can be an intensive process but worth the investment as the potential for growth is significant.
And it is for this very reason that working with a specialist ISO consultant is a fantastic move for your business. We have the experience and familiarity with a range of ISO standards that make us the go-to consultancy.
Celebrate ISO 70th birthday by getting involved with a standard that works hard for your business – you're sure to be glad you did.
How can we help you?
Click here to download our new eBook, which will give you an overview on the ISO standard and the FAQs that will help you understand ISO better.
If you're in need of assistance with any aspect of certification here at Synergos we'd be delighted to help. Whether you have questions about the path to certification or are looking for advice and support to maintain an existing standard call 01484 817 444 or Email info@synergosconsultancy.co.uk and we'll be happy to talk it over with you.