Here at Synergos Consultancy, we're often asked about a variety of different accreditations, and we're only too happy to assist where needed,in order to help our clients fulfill their ISO goals. With this in mind, we've put together some further information about 2 interesting and very relevant ISO accreditations that you may not know about, but could have a real benefit to your business.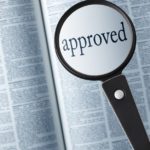 ISO 27001
In modern society, with information being a most valuable asset in the business world, protection and safeguarding your intellectual assets is of the utmost importance. Business assets such as information about employees, financial information and other intellectual property can be secured and protected by using the ISO 27000 set of standards. An Information Security Management System (ISMS) is a method to manage and secure valuable company information such as IT systems, staff and processes.
Of course, implementation of ISO 27001 is not compulsory. Some organisations choose to go for accreditation to indicate that they have followed recommendations. When it comes to tempting in new customers, a business can strategically adopt a security management system to ensure interested parties that risks are adequately managed. An accredited and independent certification body will issue an official certification to organisations that meet the standard as specified.
The benefits of ISO 27001 on your business can include
Recognition that your business can respond to any threat of business continuity
Confirmations that information is protected against any breach of confidentiality
Indication that a business' information technology systems are well managed
A competitive edge – by guaranteeing the security of clients' sensitive information
The ability to monitor and improve your performance through regular assessments.
By adopting these ISO standards, the confidentiality and reliability of a business' information and that of its business partners and customers will be guaranteed. A business will be able to identify threats and control the availability of information, whilst protecting its security and preserving its integrity.
ISO 17025 
ISO 17025 is achieved by laboratories that can prove their technical competency. This accreditation is a confirmation that a lab is able to produce data that is precise and accurate, and, as with other ISO quality standards, ISO 17025 is based on continual improvement. Opportunities to make calibration or tests better and improve thereon will be encouraged by regular internal audits.
Some of the benefits of ISO 17025 to labs are:
Higher credibility of the business
Improved effectiveness and quality of data
Calibration and testing tenders are marketed more effectively
Recognition of technically competent staff
Assurances of maintenance and the calibration of test equipment
Your laboratory's quality will be internationally recognised
ISO accreditation in any form is a strategic tool, as customers' needs are guaranteed through the quality control systems that are implemented. Your business will be issued with a certificate of accreditation, that can be used in advertising, on your stationary and also in promotional material, but one of the largest benefits is that you'll know where you're doing well, and what needs improvement, making your business better in the process.
If you're interested in any ISO accreditation, we'd be happy to talk it over with you. Simply contact Synergos on 01484 817444 or email info@synergosconsultancy.co.uk , and we'll help you put in place a plan for your ISO accreditation quickly, effectively and affordably.