Depending on what type of business you're in, you may rely heavily on certain suppliers to help your business trade effectively, and if you're ISO 9001:2008 accredited, you'll already know the importance of having these mutually beneficial relationships with your suppliers. However, if you're looking at the new requirements of ISO 9001:2015, you'll know that supplier relationships are likely to come under stricter scrutiny, so it's essential to prepare yourself, and your suppliers for the changes to come.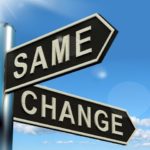 What do I need to look at
ISO 9001:2015 requires you to source and manage your supplier relationships well, from start to finish. Some of the actions you should be taking when it comes to building and maintaining your supplier relationships are as follows:
Choosing your suppliers
According to the ISO 9001:2015, the selection of your suppliers is something that should be considered very carefully before you begin a business relationship. Steps such as ensuring you identify the best suppliers in terms of costs (think value for money, rather than cheapest quote wins), resources available to you, and value created are seen as important, and applying the standards risk assessment for the acceptance of your chosen suppliers is a great way to go about this. Of course, not all businesses are the same, and the criteria for acceptance may change depending on how important a supplier is to helping your business achieve its objectives. It goes without saying that a company's key suppliers will likely come under more scrutiny when ISO 9001:2015 applications are under way than those suppliers dealt with on an ad-hoc basis, but it's a good idea to have compliance across the board if at all possible.
Maintaining your supplier relationships
Of course, once the relationship is built, it's essential that regular review and maintenance of the relationship is sought, and that doesn't mean just reviewing how well your supplier is assisting you. It's up to you as a business, to ensure that you share enough expertise, resources and information to help the suppliers service your business better. After all, if your suppliers don't know how well (or how badly) they're performing, or where they fit into your business model, how are they to improve their service or product offering?
The benefits of reviewing and regulating your supplier relationships
Obviously, if you're looking at ISO 9001:2015, you'll know this is essential for certification, but as with much of ISO 9001:2015, there are huge benefits for your business for carefully selecting your suppliers and building a mutually beneficial partnership. The more information your supplier has about your business, the better they'll be able to supply you, and from this information may come suggestions as to how they can help you further. Add to this the criteria you've set out (whether in terms of KPIs or regular performance reviews) and your supplier knows what they need to do to keep the business relationship strong at their end.
If you want to build and maintain successful supplier relationships, built on mutual understanding of the organisations objectives, then why not speak to us here at Synergos Consultancy. Whether you're looking for ISO 9001:2015 certification, or you simply want to do business better, then why not give us a call on 01484 817 444 or email info@synergosconsultancy.co.uk? It could be the best step you take today!