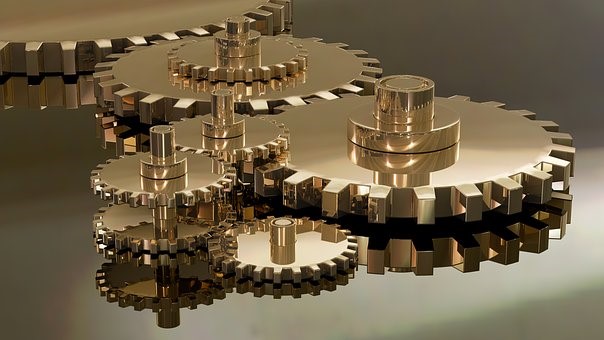 An internationally recognised standard for Quality Management Systems, ISO 9001:2015 is valued by many, more so as it ensures businesses are doing everything necessary to improve the quality of products and services. For the service Industry, this standard must surely be at the top of your list. We look at five reasons why you should get ISO 9001:2015 certification.
1 Meet customer demands
The modern customer comes with a complicated and far-reaching set of demands. At the top of their list, without doubt, is the best quality service and products that they can come across.
ISO 9001:2015 'tidies up' the many quality assurance processes you have, placing them all into a documented procedure and process that gives off all the right hints and nods to your customers. Your clients in the service industry are uncompromising in their search for quality in every aspect. With ISO 9001:2015 under your belt, they are more likely to return too.
2 Capture new business
The service industry must be one of the most competitive when it comes to capturing new business. You need a great brand and product, as well as innovative ways of showcasing your brand to potential new customers. ISO 9001:2015 is part of the package. This standard, along with all the others in the library, speak volumes to any customer who will possibly be willing to pay a premium to work with such a professional company as yours.
3 Improve quality across your business
Things slip. There is no intention behind doing so but with such a busy business, it is hard to stay on top of every single thing. ISO 9001:2015 pulls quality assurance together, meaning you have an overall picture of your company, and where the gaps and bottlenecks are.
4 Develops and improves upon analytical processes
The process of attaining ISO 9001:2015 requires that as a business, you identify and analyse your business processes with the underlying purpose of improving and optimising these processes. The only way to do this is with effective quality management.
The whole process will mean you learn a lot more about your business, how and why things are done, what needs to change or stop, what needs to be improved and introduced, just as it highlights what is being done well.
It is certainly a process that gives you a deeper understanding of your business processes, allowing you to be able to describe and understand them better, important in being able to communicate to new and current customers alike.
5 Improve professional business culture
Every business takes on a character, becoming an entity, something that is fuelled by the people who manage and work within it. A robust quality system gives your employees the tools that they need to perform well. This means they have clear expectations, as well as a clear understanding of what is expected of them and the tasks they complete. It creates a positive business culture within your business, building on the one you have already started to create.
How can we help you?
If you're in need of assistance with any aspect of certification here at Synergos we'd be delighted to help. Whether you have questions about the path to certification or are looking for advice and support to maintain an existing standard call 01484 666160 or Email info@synergosconsultancy.co.uk and we'll be happy to talk it over with you.