The ISO (International Standards Organisation) has announced that the much anticipated ISO 45001, covering occupational health and safety, has been approved for public consultation by the Draft International Standard (DIS). This tremendous step forward in improving safety in the workplace within global supply chains has been greeted positively by many in the industry as this looks to reduce accidents in the workplace.
Why is the ISO 45001 needed?
Work-related injuries have long cost industries and individuals hugely, from financial losses to loss of life with 2.3 million deaths a year globally, meaning (and this may shock you) every 15 seconds an employee will die from an accident or disease in the workplace that could have been prevented. Obviously, death is not always the outcome, but there are more than 300 million non-fatal accidents which computes to about 153 people every 15 seconds.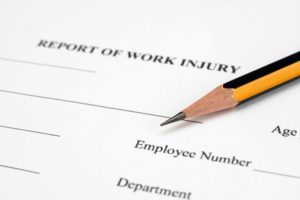 These statistics are scary and something the ISO continually strives to reduce. The introduction of the ISO 45001 should go some way to help.
The idea behind the new standards is to help organisations of any size around the world, to reduce accidents by providing a comprehensive list of standards to adhere to while in the workplace. The document is being developed by project committee ISO/PC 283, Occupational health and safety management systems. They are supported by the BSI (British Standards Institution) who is undertaking the task of the committee secretariat.
Who is the ISO/PC 283?
The ISO/PC 283 team is accountable for the development of ISO 45001 Occupational health and safety management systems. With the high level of death, accidents and illnesses affecting employees while they are at work, the team had to base the new system on helping organisations to improve on their internal health and safety issues by issuing policies and objectives that must be adhered to. Companies have to realise their own risks and take responsibility for the outcomes when vulnerabilities are not reduced. The measures should make sure the workplace's hazards are reduced which in turn reduces the time lost due to broken machinery, staff out of action, the cost of insurance premiums and most importantly the reputation of a company.
David Smith is the Chair of the committee and explains, 'Implementing strong occupation health and safety management systems not only helps organisations reduce accidents and illness, but it will also go some way in creating a positive culture within a company where staff know they are being taken care of correctly.'
ISO 45001 has been developed by taking elements of all of the ISO's management system standards; so the idea of implementing the new ISO 45001 standards through the use of ISO's 'High-Level Structure' will mean companies can mix obligations with other ISO standards including ISO 9001:2105 and ISO 14001:2015. There will be a framework developed to help companies develop their own blueprint.
The next stage will see the national member bodies of the ISO vote and comment before modifications and a final draft are created. It is expected to be released as an International Standard by the end of 2016 or beginning of 2017. All these changes can be overwhelming, but here at Synergos Consultancy, we pride ourselves on being on top of all the changes so we can offer you support towards gaining certification in any ISO standard you choose to go for, be it ISO14001: 2015, ISO 9001:2015 or other related standards. For more information or to find out how we can help you, contact us on 01484 603248 or email info@synergosconsultancy.co.uk.