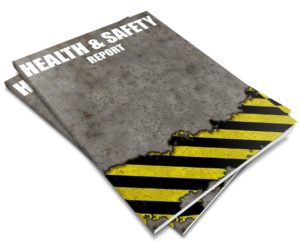 Work-related injuries and diseases are a significant and growing problem and not just for employees, their families and employers. The economy suffers too. The International Labour Organisation has calculated that 6,300 people die from work-related accidents or diseases each day, that is a staggering 2.3 million people every year. This global figure must change.
It is no wonder that the International Standards Organization, along with other agencies and public bodies, are looking to support employers to prevent this happening.
The new standard is named ISO 45001 Occupational Health and Safety Management Systems. It will take into account ISO 14001 and ISO 9001, as well as other international standards such as OHSAS 18001. The standard is targeting publication in March 2018.
Structure
ISO 45001 will utilise a common structure and definitions as seen in ISO 14001 and ISO 9001. The structure of the standard will be:
Scope
Normative reference
Terms and definitions
Context of organisation
Leadership
Planning
Support
Operation
Performance evaluation
Improvement
Process and action
Clearly, to reduce deaths and minimise accidents, a company and its management team alongside its employees and sub-contractors, need to take a cohesive, proactive approach. In other words, if everyone is pulling in the same direction, many of the hazards and dangers will not only be identified in a timely manner but reduced too.
ISO 45001 explicitly focuses on…
Management demonstrating strong commitment and leadership, although it does not suggest or name which management position is best suited to the role. That is for individual businesses to decide.
Aligning policy and objectives relating to occupational health and safety (OH & S) with the company's strategic goals
Integrating OH & S processes and requirements as a core, strategic business element
Developing, supporting and leading the company's OH & S policies and process, rather than just supporting them
Accountability of OH & S processes and their effectiveness
The standard also looks at the need for change management as this standard takes a slightly different tack to anything seen before. And yet, once in place, it is hard to understand why businesses and organisation have not taken a more leading rather than merely supportive approach to health and safety previously.
Other 'new' elements
As well as highlighting identifying hazards as a process rather than a procedure, the standard also includes workers at a remote site, as well as those on 'official' place of work.
There is also a new addition of looking at the vicinity directly around the work site that could also contribute to health and safety issues.
It also addresses how people not connected with the work site but in close proximity could be affected by the hazards present.
A worthwhile standard
All ISOs are worthwhile. As accolades, they can be used to gain valuable traction for your business simply because these standards have value attached to them. And when it comes to health and safety, successful gaining ISO 45001 will speak volumes.
How can we help you?
Click here to download our new eBook, which will give you an overview of the ISO standards and the FAQs that will help you understand ISO better.
If you're in need of assistance with any aspect of certification, here at Synergos we'd be delighted to help. Whether you have questions about the path to certification or are looking for advice and support to maintain an existing standard call 01484 817 444 or Email info@synergosconsultancy.co.uk and we'll be happy to talk it over with you.