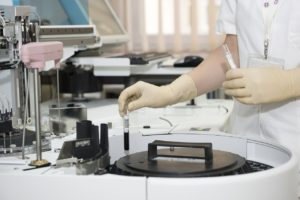 It's a common question: does a laboratory really benefit from ISO: 17025 accreditation? The alternative to ISO accreditation is to rely on your own data and information relating to the reliability of your laboratory services. But is this good enough? Or are customers now expecting more independent testing and compliance from a laboratory?
Accuracy
It all comes down to accuracy. Medical devices, for example, are required to have accurate and reliable results, after thorough testing. When a customer demands the best in medical devices, it will opt to use a reliable laboratory – and one that can provide it is reliable, and that at its heart, is accuracy in everything that it does and delivers.
As a laboratory, you need to think about what information presents this information to potential customers. Is it your own in-house data or compliance with a recognised ISO (or both)?
Why Opt for ISO 17025?
This accreditation is how the technical competence of a laboratory is evaluated. This is done by measuring the performance of the lab against a series of specific tests and competency measurements.
There are specific, technical requirements that must be met for ISO 17025 to be met:
Suitable testing facilities
Specific training, experience and qualifications of staff
Equipment is fit for purpose through proper calibration and maintenance
The traceability of measurements must meet national standards
Quality assurance procedures need to be in place and be of sufficient calibre
Independent internal auditing should be carried out by external quality assurance companies
Test methods must be appropriate and validated
Recording and reporting procedures must be accurate
Inspection by must carried out every two years
As a laboratory, you are also expected to participate in Proficiency Testing
Opening a Global Market
ISO 17025 is an accreditation that has international recognition, adopted via the Mutual Recognition Agreement (MRA). This essential means that with this accreditation under your belt, a global market opens before you. Limiting your business to one market isn't sensible in this global day and age, and what better way to attract a new market than with an internationally recognised certification?
Testing of products and material, as you know, is expensive and a significant investment for many companies. Costs increase if tests are not completed correctly. There is also the time factor. With many companies wanting tests completed within a timeframe, missing deadlines can be costly to your lab – not just in financial terms, but reputation too.
ISO 17025 Accreditation with Synergos
Can you afford not to be ISO 17025 accredited? Accreditation shows compliance, as well as your ability to deliver on expensive, important projects. As an independent company, we are the people to turn to for help in the process of successfully gaining this accreditation.
We can assess current processes and procedures, measuring them against competencies as laid down in the standard. We can suggest revisions and updates where needed, as well as acting as point of contact for the whole process from beginning to end.  In other words, we can do all the hard work for you, leaving you free to carry on innovating, experimenting and testing.
How can we help you?
Click here to download our new eBook, which will give you an overview on the ISO standards and the FAQs that will help you understand ISO better.
If you're in need of assistance with any aspect of certification here at Synergos we'd be delighted to help. Whether you have questions about the path to certification or are looking for advise and support to maintain an existing standard call 01484 817444 or Email info@synergosconsultancy.co.uk and we'll be happy to talk it over with you.