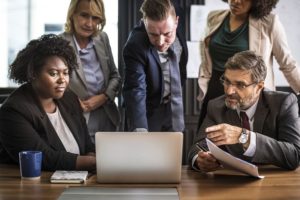 The release of the updated ISO 14001:2015 Environmental Management Systems (EMS) meant fundamental changes to the role that senior or the top management of a company plays in this important strand of business.
Section 5 of this ISO specifically relates to 'leadership and commitment' and although it lays down several key functions of management, the discussion extends further than what is written on paper.
So, what do you need to know about ISO 14001:2015 as a manager?
1 You need to define the context of your organisation
A major change is that before EMS is established, senior management must determine its scope as well as identify both internal and external factors that may influence resulting performance and the scope of such management systems.
It is not a task that can be completed without input from senior management. So, what do you think will prevent, hinder or drive your environmental management responsibilities?
2 Managers need to plan environmental aspects of their business
As a business, you can no longer afford to ignore environmental impacts and thus, this ISO is the accreditation that supports your plan of action when it comes to complying with various environment obligations.
But this needs to be strategic and thus, as a manager, you are an important cog in the process of planning environmental aspects of your business.
3 Managers need to support your business's environmental endeavours
ISO 14001:2015 will bring many changes to many businesses that can only really be satisfied with the strategic thinking and application of support from managers. There will need to be resources, competences, awareness, improved communication and documented information as part of the ISO, where top-tier management will often be the layer of business who support and authorise such changes.
4 Managers provide strategic direction in the operation of this ISO
Operational control, as well as emergency response planning as defined in this standard, cannot be actioned without the input of the strategic level of an organisation. As a manager, it is understood that you have the knowledge to guide such a process.
5 You will need to evaluate performance
Reviews, management audits and monitoring, to measuring results are a critical function of this ISO. Again, the expectation of the standard is that senior management will be involved in actioning and guiding performance evaluation.
6 You will oversee improvements
The crux of the standard is to improve the environmental performance of a company or organisation, as well as meet the various compliances and environmental regulations.
Pinpointing and overseeing these improvements must come from a management level.
If there is one clear message from addressing all six of these points it is this: managers are critical to the success of a business being accredited under ISO 14001:2015. Managers must be proactive and involved throughout the process.
And you will need to prove that this is the case. Thus, as a manager, you need to think about, create and implement a system of documenting how managers are involved in the environmental management within your business.
How can we help you?
If you're in need of assistance with any aspect of ISO or GDPR compliance, here at Synergos we'd be delighted to help. Whether you have questions about the path to compliance or are looking for advice and support to maintain compliance, call 01484 817 444 or Email info@synergosconsultancy.co.uk and we'll be happy to talk it over with you.