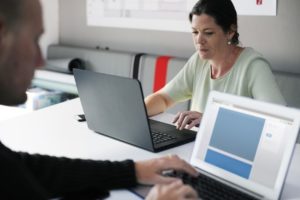 Environmental management is a key factor for ALL businesses – and it is here to stay. How we act, the resources we use and the waste we leave behind all impact on the planet. The urgency for a business to respond and make changes is ramping up a notch or two.
Traditionally, big business has been seen as the culprit, consuming vast quantities of resources and being wasteful to boot.
But small and medium-sized enterprises (SMEs) can be 'just as bad' when it comes to wasting valuable environmental resources. Of course, the waste is not just confined to impacting on the environment but also impacts on the bottom line too.
Is ISO 14001:2015 the answer?
Boasting this accreditation has many advantages for an SME:
It enhances your business practices
It minimises your environmental impact during productivity
It sharpens your competitive edge
It could open doors to new opportunities
It saves your business money by improving the efficiency of your business
It gives your customers confidence and your business credibility for being able to operate in a changing world
It is an internationally recognised accreditation, ideal for connecting your business with foreign investors and customers
A popular standard, it has been implemented in more than 180 countries, with 300,000 certificates issued since 2015. And its popularity is growing, with an 8% increase in 2015 of businesses achieving this standard than in 2014.
The flip side of the coin
On paper, there is no doubting the benefit of ISO 14001:2015. But in reality, there are many issues that an SME would face in travelling through the process of accreditation. And the ISO has recognised these but rather than pulling away from the reality, encourages small to medium sized business to grasp the mettle and succeed where others have failed.
But there is good news. ISO 14001:2015 doesn't mean wiping away all your current processes – formal and informal 'policies' – but rather to use these as a basis for achieving the standard.
But it will take time and resources, something that many SMEs will struggle with, especially in the times where austerity is still a term bandied about and trading conditions still tough.
The handbook
The ISO have created a handbook – ISO 14001:2015, Environmental management systems – A practical guide for SMEs – full of useful information for SMEs. Small and medium-sized businesses are numerous in the economy – they are far more numerous than big businesses – and as such, the new enhanced and chunkier accreditation may present many issues for businesses that would struggle to find resources and time.
The handbook demystifies the process, and helps SMEs to see the process more clearly – in effect, the handbook provides the how to the 'what' of the standard.
Another solution?
There is another solution. As well as investing in the handbook, you could invest in Synergos Consultancy's services. As a leading independent consultant with many years' experience in helping SMEs to gain valuable accreditations and certifications, we are the people to turn to.
How can we help you?
Click here to download our new eBook, which will give you an overview of the ISO standards and the FAQs that will help you understand ISO better.
If you're in need of assistance with any aspect of certification, here at Synergos we'd be delighted to help. Whether you have questions about the path to certification or are looking for advice and support to maintain an existing standard call 01484 817 444 or Email info@synergosconsultancy.co.uk and we'll be happy to talk it over with you.