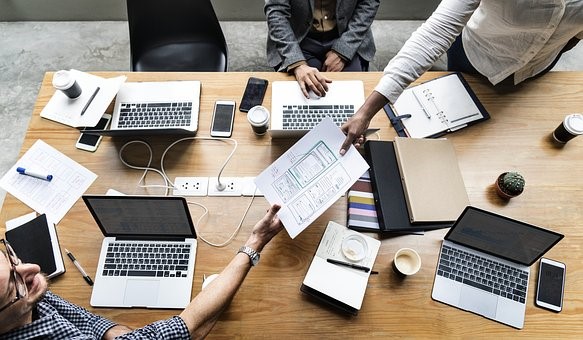 If you are considering ISO 14001: 2015 Environmental Management System for your business, there are a number of key roles and responsibilities that must be allocated and fulfilled. But what are they and what is the purpose of defining roles and responsibilities within this ISO?
What ISO14001:2015 says
The roles and responsibilities within this standard reflect different levels of leadership, capability and involvement needed in the day to day running of environmental management systems (EMS).
Section 5.3 of the standard addresses' organisational roles, responsibilities and authority in relation to EMS. It explains that the top tier of management retains the responsibility for EMS.
What is made clear is that the strategic responsibility, resources, delegation, support and communication along with driving continual improvement in EMS lies with the top tier of management of an organisation, irrespective of how big or small it is.
You can be forgiven for thinking that this means it is simply management who need to be trained and competent in EMS. They do but their actions are based on the information they receive from the different departments within an organisation, as well as feedback on processes and so on.
Thus, what is different is the operation and monitoring the performance of EMS but how can it all dovetail together?
Roles and responsibilities
There are three key aspects to EMS that must be met within the roles assigned;
That your EMS meets the required standard – one employee with the right qualifications and knowledge, no matter the size of your organisation is best suited to meet this responsibility. If you feel this is too big a burden, a small working party may suffice although, with some aspects of this standard, fewer people driving one key area is the more efficient response.
Reporting on EMS to management – bearing in mind that the final responsibility lies with top tier management, they need accurate information and data on how EMS is progressing. Again, depending on the size of your company, a small working party could be the best move or for smaller firms, a one-person approach may suffice.
Day-to-day running of the system – this varies significantly between one company and another and needs serious consideration. Trainees need to be competent and trained in EMS functions, with one competent person overseeing the whole operation.
How do you find the right people in your workforce?
There are no set criteria within the standard as to how a business or organisation find the right competent people within its workforce to take on these roles. Effectively, as part of the whole process meeting ISO14001, an analysis of the business and where it currently stands in relation to EMS is a great place to start. As part of this analysis, gaps in training and knowledge levels could also be highlighted.
Training could then take place so that the people you choose to work with the system have the knowledge, skills and capabilities needed.
It is important to get the right people with the right levels of competency and skills set because without it, EMS performance will suffer accordingly.
How can we help you?
If you're in need of assistance with any aspect of certification here at Synergos we'd be delighted to help. Whether you have questions about the path to certification or are looking for advice and support to maintain an existing standard call 01484 666160 or Email info@synergosconsultancy.co.uk and we'll be happy to talk it over with you.