As a small, yet growing business, you will understand the importance of creating a brand that speaks volumes to your customers and trade partners, as well as to your main competitors. You want to be the 'go-to' business; you want to ooze quality, confidence and professionalism.
There are several means by which you can do this, one being to attain accreditation and certification such as ISO 14001. Whilst there are times when it seems that some accreditation processes are long and arduous for very little gain, with ISO standards, including 14001 Environmental Management Systems, this is not the case. The process of attaining the accreditation is a positive one and one that is useful in the longer term. It can identify weaknesses and suggest solutions.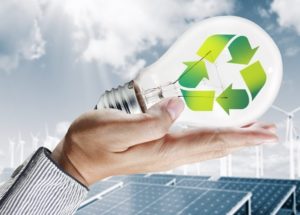 But the standard itself can be both relevant and beneficial to your small business – and here's how:
Identify cost savings
As a small business you will understand that the cost of overheads need to be as low as possible, without compromising on quality nor on how you deliver your products or services. ISO 14001 places greater emphasis on resources and getting the best from them, along with improved management of waste and energy resources too.
Corporate image and credibility
Being a credible trade partner is key to both the survival and growth of a small business. All ISO accreditations give you this increased credibility in the world of commerce and trade, but this standard in particular, shows that you can manage your resources in a way that limits waste and your impact on the environment.
Control the environmental impact of your business
It is a responsibility that we can no longer shirk from. How our business impacts on the environment is firmly at the top of the list of priorities and looks to stay for the foreseeable future. And it has to. Our planet is a finite resource and draining its resources needlessly and recklessly is not acceptable business practice; conserving these resources is.
Legislative compliance
In order to protect the environment, there have been all kinds of legislative measures introduced – and as a small business, you are expected to comply. By attaining this ISO certificate, you are showing that you do that, and do it well.
Improve environmental performance of your supply chain
From raw materials in, to the finished product leaving your site, or your services being tendered etc., every part of your business needs to be environmentally friendly, especially the supply chain.
Protect your company
With this standard, you are protecting every facet and asset of your business, from the people, the shareholders, if you have them, the directors and customers to physical assets because you are making your business streamlined, responsive and compliant.
It can help your business grow
Growing your business is about finding new opportunities and exploiting them, and this is the accreditation that can see you grow in so many ways.
ISO 14001 is the perfect accreditation to grow your business – and every business needs to grow, adapt and develop. If you'd like to know how Synergos Consultancy can help you achieve this vital standard, then why not call us on 01484 817 444 or email info@synergosconsultancy.co.uk?
Published 27/06/2016