For many businesses, trading with companies from across the globe can be a leap of faith. As a result, many companies will look to secure ISO certification and accreditation to boost confidence in their abilities to deliver.
But it is not just international trading that benefits from ISO certification. Government contracts can also be lucrative, as a source of steady income over a period of time, anything from a few months to a year or more. To show the Government departments that they are a good company to do business with, a company will look to gain ISO standards that relate to their business, but it's essential they get the right help from a qualified company in order to get the certification – one that is backed by UKAS.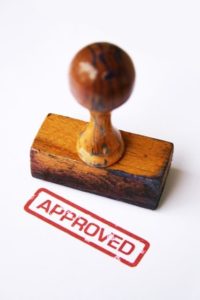 Government pledges to SMEs
The Government has pledged to support small to medium sized enterprises (SMEs) in the UK in many ways. This news was welcomed by many and saw a rush of SMEs to tender for over £14 billion of annual Government contracts.
The tender process for many of these projects and contracts will have included a pre-qualification questionnaire. This is a process by which the documentation and policies of a company are gathered together and effectively showcased to the Government departments and so on.
To bolster their applications, many SMEs rushed to gain ISO standards, such as those for quality management and environmental quality management. The problem was, some of the awarding bodies behind these ISO were not registered or backed by UKAS (United Kingdom Accreditation Service).
Deadlines and timescales
Many businesses new to the world of tenders, pre-qualifications questionnaires and how ISO standards all fit together, became an easy target for bodies and agencies that said they offered an alternative means by which to gain an ISO standard.
The timescale to complete and submit a full tender for a piece of work is tight; multiply this by another three or four applications and the issue becomes clearer still.
Companies were lured by marketing speak of some claiming to be qualified consultants, highlighting how quick and easy it would be to gain the ISO accreditation that they seek. It meant, or so they thought, that as a business they could be standing on the doorstep of lucrative contracts. But, it was only after paying for their certification that many a company found that it was not recognised by the Government approved National Accreditation Body, UKAS.
Are ISO standards important?
If a standard you have taken time and money to complete is rejected, it is not just the cost of the standard you have lost. Potentially, you will have lost out on a lucrative contract too. Seven in 10 respondents to a recent survey said they felt that gaining the ISO 9001 certificate helped them to either qualify for tender work or had won them work.
As a recognised service, Synergos Consultancy can work with you to gain certification in ISO 9001: 2015, ISO 14001: 2015, ISO 27001: 2013 and ISO 17025:2005. By working through all the procedures and documentations needed, your business can gain the certification needed. We are also recognised by UKAS certification bodies, so your business is in safe hands. Contact us on 01484 817 444 or e-mail info@synergosconsultancy.co.uk to find out how much better your business could be when you gain ISO certification.