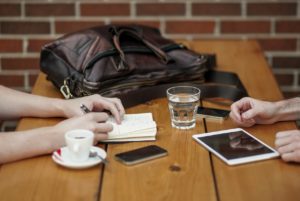 The release of ISO 9001:2015 brought many changes to the standard, one of which was the emphasis on involving relevant parties. It is important that you understand what this means, as well as determining who are the interested parties in your Quality Management System (QMS).
Why Involve 'Interested Parties'?
The thinking behind the changes is that anyone who is part of your company has a vested interest in creating quality products or services.
Stakeholders is an umbrella term for anyone who has an impact on your business, and the goods and services that are produced and sold.
But who are your 'interested parties'? Who are your stakeholders?
These are the people directly affected by the quality of the product you produce and sell. Any good service needs to satisfy their needs. You need to understand what they want, along with customer expectations and requirements in order to produce the goods that exceed standards.
In many ways, this group is the most important in term of interested parties.
How to include in the process: create a system, if you don't have one, of inviting customer reviews and feedback on products and/or services. This can be done in many different ways. Monitor complaints, as well as positive responses. Underpin activities with a clear policy.
Government and/or Non-Government Organisations
Many industries have legal requirements in relation to products and services that they procure, imposing fines and penalties if they are delivered sub-standard.
Just like other groups of customers, understanding the needs and expectations of these organisations are key in delivering the goods and service they want, or exceeding the standard they expect.
How to include in the process: what reviews, monitoring feedback systems do you have in place? How can organisations feedback in relation to quality of the products and services they receive? How is this recorded and actioned?
Your employees may not be paying customers for your goods and services but like other stakeholders, they don't want to produce products or deliver services that are below the expected standard.
Continually failing to meet expectations places their jobs at risk thus, they have a need to be part of the ISO 9001:2015 process.
How to include in the process: involve staff from the outset, making them aware of the importance of the ISO 9001:2015 process and certification. Encourage their input through training and feedback sessions.
If there are shareholders and investors in your company, they too will be deemed an 'interested party'. They will have an interest in how QMS performs within the business as they want a return on their investment.
Including interested parties in your, QMS is a critical step and one that we can help. Our expert team can bring detailed knowledge of ISO 9001:2015, allowing you to really reap the benefits.
How can we help you?
Click here to download our new eBook, which will give you an overview of the ISO standard and the FAQs that will help you understand ISO better.
If you're in need of assistance with any aspect of certification here at Synergos we'd be delighted to help. Whether you have questions about the path to certification or are looking for advice and support to maintain an existing standard call 01484 817 444 or Email info@synergosconsultancy.co.uk and we'll be happy to talk it over with you.