ISO 27001 Information Security Management System (ISMS)
A breach in your information security systems could not only be a costly oversight but can also harm your business's reputation. If you lose the trust and confidence of your customers and suppliers, it can have a considerable impact on your business, and take a long time to recover from.
How does ISO 27001 benefit you?
ISO 27001 certification comes with numerous benefits for managing and securing business sensitive information, as well as streamlining physical and business security operations.
Some of the benefits of improving and standardising your IT security, can be to bolster your reputation for effective security measures by being an ISO 27001 trusted supplier; improve structure; focus and avoid the financial penalties associated with the loss of data breaches.
This in turn, can boost trade and customer confidence.
How to achieve and maintain your ISO 27001 status
With our expert knowledge of ISO 27001, we take a step by step approach, talking you through the entire process of gaining certification, as well as making sure we have a sound understanding of your business.
This allows us to identify potential security hazards and risks, put structures and procedures in place to counteract them and ensure that ISO 27001 best practice is maintained throughout your business.
After achieving certification, we can assist with a maintenance plan to ensure continued compliance.
100% Money Back Guarantee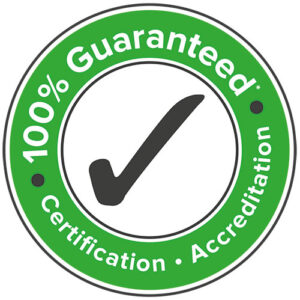 You can be confident that we will ensure your certification is a successful one, or we will refund 100% of all monies paid to Synergos Consultancy, subject to our terms and conditions.  You have nothing to lose and everything to gain!
Your next step
Your business is everything. Gaining ISO 27001:2013 certification will speak volumes to your trade partners, as well as helping you stand out from your competitors.
Here to help you!
Here at Synergos Consultancy we'd be delighted to help.
Whether you have questions or are looking for advice and support to maintain certifications/accreditations.
Contact us today to see how we can help you:
info@synergosconsultancy.co.uk