The supply chain in any business is a vital concern, as taking products from the supplier to the customer securely and without incident can help improve your customer satisfaction no end. This area needs to be fluid, secure and quick. You should always be looking for ways to improve your supply chain management so here are some areas you should consider.
Working together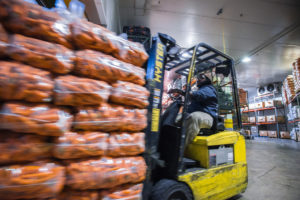 All areas of the chain need to work together and be managed efficiently to ensure the line is running smoothly. You should always be looking at your suppliers for innovation. If this means segmenting the supply base, then it's well worth considering as this will only be a positive thing for the chain. You want to see that your suppliers are assessing areas they can improve on to increase productivity so you know you are getting the best service. Suppliers should be bringing you a competitive advantage and if they cannot do this, you need to ask if they are the right partners for you.
Management
Manage the system from start to finish so you are aware of what is happening and where. This is vital. It will allow you to react to issues if they arise; it also means you can improve or replace chain partners if needed. This all starts with supply chain metrics. Collect insights regularly internally and externally, which will allow you to react to disruptions in the chain immediately.
Software and mobile solutions
Spreadsheets are still used by a lot of companies. This method is slow and littered with chances for mistakes to occur. Systems implemented by any company – large or small – need to work for you, not against you. It's well worth investing in supply chain management software, and there are many companies that offer off the shelf solutions but one size rarely fits all. Invest in software that has been developed for your industry, and put in the work to research thoroughly so you can find a solution that suits you and your business needs. Using software can help link your sales, operations and finance plans; this is essential so all areas of the business are on the same page, moving forward together.
Employing mobile solutions as much as possible will help reduce inaccuracies. They are used in many businesses not just for tracking deliveries but also voice picking, warehouse automation systems and warehouse management systems, which are all a step forward in speeding up your supply chain.
International Movements and Customs
If your business goes over international borders, everything above is essential to implement within your supply chain. Striving towards making the chain run as smoothly as possible is a must for any business. Customs can slow down the chain but there is a way to change this. AEO (Authorised Economic Operator) status is an internationally recognised mark of quality, which shows to the international customs controls that your chain is secure. It is not something that businesses have to have but it does allow quicker access to your goods via faster customs applications and so the supply chain could move faster. You can apply for AEOC (AEO status for customs simplification) and the AEOS (AEO status for security and safety) or both.
If you'd like to review your supply chain and feel you may need to look for outside assistance, why not turn to Synergos Consultancy. As consultants for AEO application, we can help gain AEO certification, speeding up your supply chain and helping you do business better. For more information on how we can help, simply call 01484 817 444 or email info@synergosconsultancy.co.uk.