It's a commonly known fact that a happy employee is a productive employee. The morale of your staff ultimately dictates your businesses productivity, which is why it's important to keep an eye on how happy your employees really are. With this in mind, here are five things a company can do to ensure a positive staff morale.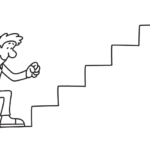 Keeping staff confident in management, as well as their role
In order for a staff to have confidence in their company they must first have confidence in their management. An excellent way to give your staff this sense of confidence is implementing ISO9001:2008. This will show that you are committed to taking the steps necessary to running an up to date and competitive company which will give the vital sense of pride that your staff needs. In addition, ISO based companies give customers confidence in knowing that they are doing all they can to guarantee the best possible service.
When outlining what your employees role within the company, it is important that the instructions are explained as clearly and specifically as possible. Vague and generalised training can be easily misinterpreted and cause unnecessary confusion.
Implementing ISO 9001:2008 will help you analyse and improve your training programs to ensure that the information required is shared with your staff  in a universal manner. This will allow all of your staff to feel they are working towards the same goal. Staff that feel they are working efficiently and have confidence that they are doing the job right will in turn be more content.
Acknowledge a job well done
One of the most common complaints from staff is that management only seems to notice their mistakes. Managers often get so comfortable with how consistently efficient they are that their good work inadvertently gets taken for granted. This can make staff feel unappreciated which will have a definite effect on morale over time.
Something as simple as an off-the-cuff email or card explaining how much you appreciate their hard work can be a great confidence booster and can help to maintain positive staff morale.
Have an open door policy
Management with an open door policy keeps a positive line of communication with staff. When staff feel that they have a positive relationship with their management they tend to pass that positivity to their co-workers.
Have a party
Throwing an office luncheon or even arrange for dinner at a local establishment to celebrate a company milestone or upcoming endeavour will make your staff feel involved in the company growth. It also gives staff an opportunity to  be engaged in a relaxed social setting with one another.
Offer incentives
Incentive doesn't have to be a giant bonus. Something as simple and low cost as a small gift certificate for a job well done will be a welcomed gesture from your staff. You can even hold a draw for a local sporting or music event. For example, you can tell employees that they will get their name on a ballot for every completed task (this will boost productivity too).
Remember, now and then, an employee needs more than just a pay cheque to motivate them to perform to the best of their ability.
If you want to know more about how ISO can help to boost staff morale, or would like some help getting started, why not speak to Synergos Consultancy today., on 01484 817444, email info@synergosconsultancy.co.uk or visit out website www.synergosconsultancy.co.uk.  You could reap the benefits of improved staff morale in your business, and take advantage of a whole host of other benefits too.