AEO, otherwise known as Authorised Economic Operator, is a quality mark that is recognised all over the world, and it seems that more and more countries are realising just how important this is. AEO status shows that your business or organisation's role in the global supply chain is secure, and that you have compliant and efficient customs procedures and controls. Hong Kong and Japan are the latest countries to acknowledge the importance of AEO status. Mr Roy Tang, the Commissioner of Customs and Excise in Hong Kong, and Mr Mikio Kajikawa, Japan's Director General of Customs and Tariff Bureau of Ministry of Finance, both met last week, on August 23rd, so that they could recognise Authorised Economic Operator Programmes.
Making trade safer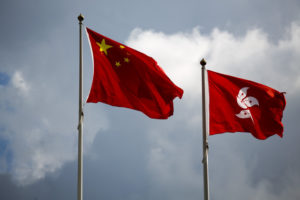 The event was a significant one. It means that the two economies will now facilitate trade flows while also boosting the security of them in the process. This is a difficult balance to find, which is why AEO is so significant. The overall benefits are extensive. An AEO member can benefit from the likes of priority customs processing in periods of heightened threat conditions, audit-based controls rather than transaction-based controls, financial guarantee rebates, reductions, or waivers, as well as expedited processing and release of shipments. All in all, you can expect the ease of customs security and safety controls, as well as easier access to certain customs simplifications.
Securing AEO status – Go it alone or get some help?
The only difficulty comes when securing AEO status. This is something a lot of businesses struggle with because they simply do not have the time to dedicate to it. You will need to gather all of the required documents and information, and you will need to complete an application and a self-assessment questionnaire.
The best thing to do is seek external support so that you can have the peace of mind that everything is going to be taken care of for you, and that you will be an approved Authorised Economic Operator. Here at Synergos Consultancy, this is exactly what we can do for you. Firstly, we will start off by conducting a commercial assessment, which will show you the exact benefits your business will reap by achieving AEO status. After all, all businesses are different, and thus it is important to know how AEO will impact your organisation specifically.
Once you are happy that AEO is right for your business, we will then guide you through the process of gathering everything you need to be approved. This includes all of the vital documents and information. We will also help you through the application and the self-assessment questionnaire. In order to achieve AEO status, you need to fulfil a number of criteria relating to security, solvency, record keeping, and compliance. If your business is not quite up to AEO level, we will get you there, so don't panic. So, if you are ready to reap the rewards of AEO status, get in touch with us today on 01484 817 444 or email info@synergosconsultancy.co.uk to discover more.
You may also be interested in:
5 signs you're AEO ready – almost
Brexit – Will it affect the supply chain?
How to get your AEO Certification
Published 31/08/2016