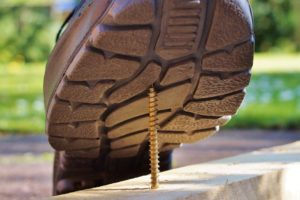 The long, warm days of summer have a great effect on mind, body and soul. With longer days, we feel we can achieve more. Work and business activities don't feel so arduous, somehow, or time-consuming.
This relaxed sense around long summer days is fantastic for so many things but there is a danger that lurks just beneath the surface. Taking a more relaxed approach can mean complacency in the workplace.
And this can spell disaster, bringing all kinds of hazards and risks to the surface. Worse still, complacency can mean that the policies and practices put in place to deal with and minimise these risks and hazards don't happen.
The worst-case scenario is enough to send shivers down the spine when safe practices are not followed but how can you prevent staff becoming complacent?
1 Update training
A timely reminder of the importance of health and safety across your work site is to schedule training to update and remind people of their responsibilities, as well as your own.
It is also worth pointing out to people the hazards and risks that change with the season. In winter, you may be concerned about ice or prolonged periods of wet weather being an issue. In summer, heat can affect materials and people, as well as their decision making.
2 Train temporary staff too
For some businesses, summer can be an incredibly busy time. As well as serving current contracts you may also be planning for the festive season. As a result, you may take on new or temporary staff.
It is vitally important that all new staff, temporary or otherwise, receive the same high level of training that your permanent or long-serving staff receive.
3 Identify the seasonal risks – and act
In the first point, we talked about alerting staff to seasonal hazards and risks but you can only do so if you have identified any particular risks etc. that the summer brings.
Complacency is one of them and must be tackled. When people take personal risks or tasks are not completed in a safe manner, the consequences for people and your company can be critical. Damaging your business reputation, accidents and other health and safety contraventions are serious.
4 Consider CHAS
Designed to not only limit the amount of paperwork involved in contracts and tenders, CHAS is also the leading accreditation system in the UK that has health and safety at its heart.
It was the industry's answer to the high number of accidents and fatalities within the construction industry, but CHAS accreditation and training is used across a variety of sectors and industries.
It is a valuable accreditation that helps to prevent the summer time complacency that can leave your employees and business exposed to all kinds of risks. It is the process that will see you manage these health and safety risks far more efficiently and effectively too.
At Synergos, we work with a wide range of companies on CHAS accreditation – will you be next?
How can we help you?
Click here to download our NEW FREE eBook, informing you of the benefits of CHAS to your business.
If you're in need of assistance with any aspect of this accreditation here at Synergos we'd be delighted to help, call 01484 817 444 or Email info@synergosconsultancy.co.uk and we'll be happy to talk it over with you.