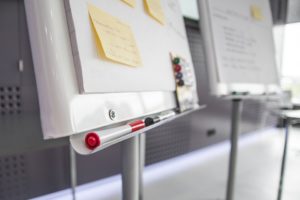 On one hand, the benefits of ISO are many but on the other, convincing the board to invest money, time and resources into the process can be tough. Convincing the CEO and the board to make the leap just got easier. Read on to find out how others have managed to get the board onside.
ISO 14001- Committed to the Environment
The first thing you need to realise as you stand before the board is that your own understanding of the goals and objectives of the business needs to be spot on.
By understanding the proposed direction of the business or organisation, you can align the ISO alongside.
Most boards and CEOs will want to know how an accreditation of this nature will contribute to the financial standing of the business. It will cost money and resources to go through the accreditation process but how will committing to the environment bring increased profits?
Essentially, you need to highlight that in the case of ISO 14001 Environmental systems may make the company more financial profit because it could;
Highlight areas where waste is high and make changes that minimise waste.
All waste, including recycling, comes at a cost and so by streamlining waste and recycling, you will reduce spending in this area.
The kudos that this accreditation adds to the company reputation will mean it is seen as a market leader in this field and this reputation increase is just as important as financial profit.
Like most accreditations, including ISOs, you must highlight how you intend to market the successful attainment of such a high-calibre accolade to the customer, trade partners, stakeholders and the community.
ISO9001 – Quality Management Systems
Underpinning everything that a company does is quality. As soon as quality slips, customers notice.
But of course, quality is not just about the final product or service on offer and neither should it be a knee-jerk reaction when something goes wrong.
There is a saying 'prevention is better than cure' and for any organisation, continually monitoring the quality of output is essential, and a more worthwhile use of time and resources than trying to tidy up a mess that could have been prevented.
Risk-based thinking is not a new concept but one that the ISO board are introducing with timely revisions of all ISOs.
Bringing risk-based thinking to the organisation you work for is a means of putting the organisation before competitors. It also creates a more responsive approach from a company.
This ISO helps your company to adopt this responsive, risk-based thinking approach, the benefits of which there are many.
The benefits of ISO accreditations
These are just two examples of ISO accreditations – there are many more. Selling ISOs to your CEO and board is not just about highlighting the benefits of ISO as a whole but about highlighting the benefits of that particular standard itself.
Both environmental systems and quality management systems are two topics high on the agenda of forward-thinking companies, always looking to edge ahead of their competitors – so maybe it won't be a case of selling them, but 'when can we start?'.
How can we help you?
If you're in need of assistance with any aspect of ISO or GDPR compliance, here at Synergos we'd be delighted to help. Whether you have questions about the path to compliance or are looking for advice and support to maintain compliance, call 01484 666160 or Email info@synergosconsultancy.co.uk and we'll be happy to talk it over with you.