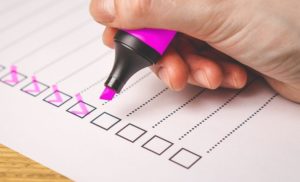 Enhancing your performance across all aspects of your business is essential for growth and in the current climate, environmental management performance is also key. And this is why ISO 14001:2015 is a popular certification path for businesses like yours. To achieve certification, your business needs to prove it can meet a range of standards and expectations. A 'surveillance audit' is carried out to ensure that once certification is achieved, you continue to meet the ISO standard.
It can seem daunting, having your policies, standards and procedures audited. What can help make the process smoother is understanding what will be assessed!
Nonconformity and recommendations
Businesses in various sectors and industries have different processes and needs when it comes to environmental management. This is recognised in the standard and is adjusted accordingly. At the initial registration, you may be alerted to nonconformity issues, as well as receiving recommendations going forward. This is a valuable input into making the best use of the standard for your business.
Use the ISO logo in the correct way
A surveillance audit occurs after your initial registration audit. And as such, is a chance to assess how well various parts of the standard are being implemented. ISO standards are a benchmark, an important feather in the cap of your business. They show potential new trade partners, as well as your current customer base, that you meet stringent standards in environmental management.
Letting them know the standard is key and thus, once you have certification in place, you can begin to use the ISO standard logo. But, it must be used appropriately.
Perform your own internal audit
ISO14001:2015 is not just about a set of policies gathering dust on a shelf. It is about processes too, and that everyday activities continue to meet environmental management standards. As a company, you are expected to show once you have reached the standard, that you continue to do so, seeking new, innovative ways to minimise the negative impact on the environment and consumption of resources.
Continuous training of employees
To meet the standard – and to continue to do so – everyone needs to be on board. And this means training your employees. But again, this is not a one-off training event that ticks a box. Training on the environmental impact of actions and processes should be a continuous part of your commitment to ISO14001:2015.
Continually Improving your business
ISO14001:2015 is about continuous improvement. And for any business, this mean keeping a log of evidence that this is exactly what you are doing.
This can seem like an enormous undertaking, especially for a small or fledgeling business. But it is a standard that speaks volumes to potential customers and one that will bring you many benefits. Working with an experienced but independent consultancy service to meet the standard, and maintaining it is a worthwhile investment of time, effort and resources.
How can we help you?
Click here to download our new eBook, which will give you an overview of the ISO standard and the FAQs that will help you understand ISO better.
If you're in need of assistance with any aspect of certification here at Synergos we'd be delighted to help. Whether you have questions about the path to certification or are looking for advice and support to maintain an existing standard call 01484 817 444 or Email info@synergosconsultancy.co.uk and we'll be happy to talk it over with you.