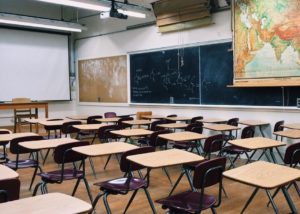 The groans are audible. Mention health and safety training to any group of workers, and the derision is clear. Probably because, despite its importance, health and safety is seen as nothing short of dull and boring. Perhaps it is because the training is teaching nothing new, so to speak, but highlighting common sense practice.
Therein lies the problem; what one person considered a 'common sense' approach will be sheer stupidity to someone else.
In essence, some health and safety training in the past has been seen as light, fluffy, subjective and with little content or essence.
Times have changed. Training on health and safety has had to change in order to prevent injuries and fatalities. This is no more so than in the construction industry, an industry that has for decades suffered from accidents, the majority of which have been largely preventable.
Improving training – Key principles
I. Make it positive
Health and safety is a phrase often used as an excuse for something not to be completed in a certain way. The Health and Safety Executive (HSE) has attempted to make this less apparent in all industries.
Health and safety is not an excuse nor a valid reason to stop someone from doing something, but a process by which people are expected to objectively assess risks and hazards – AND find solutions to negate or minimise them.
II. Make it relevant
Health and safety has a broad remit but there is an opportunity to make this training relevant to an industry or sector. This is essential because workers, including experienced ones and those new to the sector, understand the hazards and risks specific to their work and workplace.
CHAS, for example, is specific to the construction industry, just one answer in making the industry sector safer for people to work. Its relevancy means that it can pinpoint specific hazards and risks, as well as being part of the process of producing answers and solutions.
III. Welcome improvement and feedback
Health and safety is not a 'one-off' training session. It is a continually shifting issue – the work site may have been safe yesterday but the situation has changed and thus, there are new hazards on site today.
For health and safety training to have any benefit and for it to have value, it needs to be a 'work in progress'. And this means welcoming feedback, making improvements and changes as necessary.
IV. Make it about workers and not policy tick boxes
Possibly the biggest issue with health and safety training is the way has been delivered and thus, the way in which it was received. In other words, it was given minimal air time, a must-do activity so that a box can be ticked.
Health and safety is about the most important asset of your company or business – your people. Thus, you want them safe on a daily basis whilst working on site. Just as important, you do not want the conditions of their work to have a long-term impact on their health.
For the construction industry, CHAS certification has helped to change the impact and reception of health and safety training – why not contact Synergos today to find out what it could do for you.
How can we help you?
Click here to download our NEW FREE eBook, informing you of the benefits of CHAS to your business.
If you're in need of assistance with any aspect of this accreditation here at Synergos we'd be delighted to help, call 01484 817 444 or Email info@synergosconsultancy.co.uk and we'll be happy to talk it over with you.