There are many pressures on business to meet all kinds of essential regulations and rules. Some are mandatory, whilst others are beneficial and desirable.Authorised Economic Operator (AEO) status is not mandatory (as yet) but, for those exporting goods across Europe and beyond, there is no doubt that having this string to your bow will reap dividends in the longer term. It is a badge that clearly shows current and potential trade partners from across the world that you and your business, its logistical processes and supply chain are as secure as it possibly can be.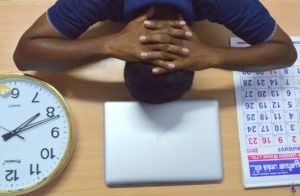 However, with so many plates to be spun and balanced on any given business day, the thought of wading through forms and assessments to acquire AEO status can seem too big a leap to take. But, with our hints and tips the road to AEO accreditation can be smoother with less stress…
1 Take your time
Although AEO status will make you a preferred business to deal with, there are no tight deadlines by which time your business will need to have achieved accreditation by.
However, without a deadline, your application for AEO status will simply drift. We suggest having a tight plan, with section deadlines in place by which time key information and so on needs to be collected by etc. These mini-deadlines can also act as review times too to see how fast or slow you are progressing. Setting a deadline by which you want to have achieved the AEO status is also beneficial.
2. Do your research
Some businesses throw their teams in at the deep end, assuming that acquiring AEO status will be a walk-in-the-park. After all, you have been trading and exporting on a global platform for some years now. However, there is no substitute for doing your research and knowing exactly what is involved and when. Before you commit people, time and resources to achieving AEO status, make sure you know what is involved and the level of commitment required.
3. Know which AEO certification you want
There are two types of AEO certification, so make sure you know which one is right for your business. If you need a hand deciding this, call us for more information;
Security & safety (AEOS) – this is issued when a business complies with custom criteria, record keeping, financial solvency and maintains a high level of security and safety standards

Customs specifications (AEOC) – as above and with a practical standard of professional qualification directly related to the activity the business carries out.
You can also go for a combined certificate, which many freight forwarders prefer, as it covers all bases.
4. Get specialist help
For any business, irrespective of their size, assets and resources, spending time researching, collating and applying for AEO status can be a significant drain on time and money. Frankly, investing this money with a specialist consultancy who can do all the ground work for you makes for a far wiser move.
How can we help you?
If you're in need of assistance with any aspect of certification here at Synergos we'd be delighted to help. Whether you have questions about the path to certification or are looking for advise and support to maintain an existing standard call 01484 817 444 or Email info@synergosconsultancy.co.uk and we'll be happy to talk it over with you.
Published 12/10/2016