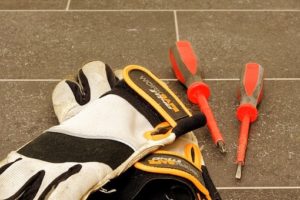 Health and safety is an important factor in running any business. But, just how well are certain industries performing when it comes to keeping their employees and colleagues safe and well?
The latest Government figures relating to health and safety have been released and it seems to be a mixed picture across many industries. There was an increase in fines up to the end of March 2017, – 80% increase in fact – of 'duty holders' in relation to health and safety offences.
Between April 2016 and March 2017, 137 workers in Britain were killed at work or suffered an injury and later passed away, a decrease on the previous year of 147. There were 92 members of the public killed during the same year in what are considered to be 'work-related' activities.
Industry-specific figures
Fatal injuries in certain sectors also painted a mixed picture;
Construction – there were 30 fatal injuries during 2016/17, a decrease of 17 from the previous year.
Agriculture – saw 27 fatal injuries
Waste and recycling – a growing sector in the UK, there were 14 fatal injuries during 2016/17, more than double the figure the previous year
Manufacturing – 20 workers lost their lives during 2016/17, a figure that has remained on average the same since 2012/13
Transportation & storage – there were 14 fatal injuries, a rise of two on the previous year.
Although these figures are sobering that in a developed country like the UK, workers are still dying as a result of work-related activities, understanding the accidents that caused these fatalities may help to determine where issues in health and safety lie.
The largest cause of fatal injuries was being hit by a moving vehicle (31 tragedies), whilst falling from a height resulted in 25 deaths. Being struck by a moving object accounted for 20 deaths with being trapped by a collapsing or overturning structure resulting in 10 workers not going home.
Coming into contact with moving machinery resulted in 8 deaths, as did coming into contact with electricity.
Ill health is costing the economy
Ill health caused by work-related activities is costing nearly £15 billion a year. Although we boast one of the lowest fatality work rates in the world, figures show that our health is suffering.
3 million workers suffered from some kind of work-related ill health during 2016/17, with over 600,000 workplace injuries occurring. 31.2 million working days were lost as a result.
The Health & Safety Executive (HSE) has also released figures from the work they have been carrying out during the same time frame. Included in their report are;
12,000 cases of lung disease deaths related to past exposure to materials and dust
Fines totalled nearly £70 million
New cases of ill-health caused by current and past work-related issues cost £7 billion
There were half a million work-related stress, depression and anxiety cases, both new and long-standing ones
There were also half a million people suffering from musculoskeletal disorders, new and ongoing cases, during 2016/17
There were fewer prosecutions, but more enforcement notices issued for breaches in health and safety, with the amount of the fines doubling on that of the previous year. There have also been tougher sentencing guidelines introduced in England Wales during 2016, with large fines also increasing during the year.
Although the UK is a safe place to work, it seems we need to spend more effort looking after the well-being of workers.
How can we help you?
If you are in need of assistance with any aspect of Health and Safety management, here at Synergos we'd be delighted to help. Whether you have questions or are looking for advice and support to maintain standards, call 01484 666160 or Email info@synergosconsultancy.co.uk and we'll be happy to talk it over with you.