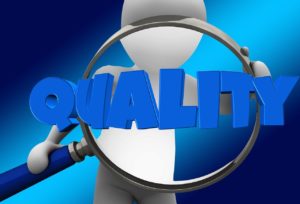 How often do you review your business processes? Is this something that happens by default and on a regular basis? Or is it something you have never thought of before?
Validating your business processes ensures your business is running efficiently and effectively. But what is the answer?
When? What? How often?
Monitoring and evaluating your business and all processes should be happening all the time. Effectively, reviewing your business processes is about driving change. And change is notoriously difficult to manage, drive and implement.
But why review processes all the time? There are many benefits to this approach but in effect, it helps to maximise profits. It also helps to create better systems for your staff and customers too, although introducing change and improvements can take some persuasion.
How constant reviewing helps your business
Resource effective
You may have identified there is a problem and when confronted by a sluggish or inefficient process, the temptation is to throw resources at it, hoping that this will iron out any defects.
In most cases, this just makes the process even lumpier and ingraining in staff etc. that this is the only way of doing something.
Time effective
Again, spending time on trying to resolve an issue is a move in the right direction but without an overall reviewing process in place, it could be that you are concentrating on the wrong part of the business process. There is no doubt that a process review helps you identify in which areas that time and resources need focusing.
Highlights opportunities for change
What could be done better? This is the underpinning question to the review process and by asking this question on a continual basis, a business is constantly looking to improve and streamline. Every business occupies a competitive market where standing still is not an option. Reviewing businesses process and measuring against competitors, as well as looking for new opportunities such as technological innovation, propels your business forward.
Improves risk management
Just as there are opportunities for your business, there are challenges within it too, as there are external. Being proactive and reviewing your business processes develops a robust business in which risks and challenges are better managed.
Points investments in the right place and direction
A business review which is a continual and ingrained process in your business means you 'get to know' your business, inside and out. You have a broader and deeper understanding of where it is at in terms of its own evolution and within its marketplace. It means you can marry what your customers and market want, with what you offer. In effect, it means you can identify where you need to invest and how.
There are various business review models that allow you to identify and deal with all kinds of change, opportunities, risks and challenges. And having it as part of an ISO process brings more value to this process, encouraging change that will have a huge impact on your business.
How can we help you?
Click here to download our new eBook, which will give you an overview of the ISO standards and the FAQs that will help you understand ISO better.
If you're in need of assistance with any aspect of certification, here at Synergos we'd be delighted to help. Whether you have questions about the path to certification or are looking for advice and support to maintain an existing standard call 01484 817 444 or Email info@synergosconsultancy.co.uk and we'll be happy to talk it over with you.