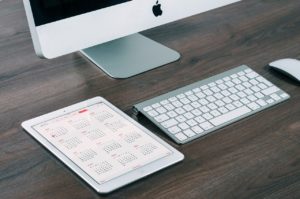 Being compliant with CHAS (Contractors Health and Safety Scheme) will be of significant to your business. You probably have many questions, ranging from what is really involved in gaining your CHAS registration, how long will the process take, as well as costs.
What is CHAS?
CHAS is a scheme through which a business can show potential clients that their health and safety processes meet with a high standard.
It shows that you meet stringent Health & Safety regulations. Nationally recognised, it places your company at the front of the queue when it comes to tendering for work.
What is involved in a CHAS assessment?
Your business will be assessed on three key areas:
Your Health and Safety Policy statement
The organisation of health and safety, and the understanding of it across your business
Specific health and safety procedures that are carried out to meet a client's requirements
Within each of the assessment area, your business will be assessed on the following (there may be variations depending on your industry);
Fire and emergency procedures
Health surveillance
Display screen equipment
Accident reporting
Work equipment
Manual handling
Health and safety training
Control of Substance Hazardous to health (COSHH)
Personal Protective Equipment (PPE)
Consultation arrangements
Electrical safety
First aid
Asbestos
Contractor management
What is the application process?
The first part is to complete the relevant application form. There is a scaled cost to CHAS accreditation which is why you need to ensure you have the correct form. Choose from a company with 4 or fewer employees, 5 or more employees, a principal designer or a care service company.
The application form will need to be completed and a raft of documentation and policies attached. Working with us, we can ensure that the process is as smooth as possible. This includes assessing your policies prior to submitting your application, making sure that 'weaker' areas are developed.
The application form and supporting documentation is submitted. Following an assessment by a CHAS assessor, you will be notified of their decision.
What happens if the outcome is not successful?
You will be given time to rectify the issues and re-submit your application. But with Synergos, we make sure that your application meets all the criteria's.
How long does CHAS accreditation take?
It can vary, depending on the amount of background work needed on policies etc. But once submitted, the assessment can be completed in as little as 10 days. The accreditation last for 12 months, at which time you renew it.
What are the benefits of CHAS?
The benefits are five-fold;
Creates a level of trust between you and your clients that all necessary procedures and policies are in place
As an accredited company, your marketplace opens up even more
Secures consistency in health and safety practices within your own company
Encourages you to provide an even better service
Saves time and money in the tendering process.
How can we help you?
Click here to download our NEW FREE eBook, informing you of the benefits of CHAS to your business.
If you're in need of assistance with any aspect of this accreditation here at Synergos we'd be delighted to help, call 01484 666160 or Email info@synergosconsultancy.co.uk and we'll be happy to talk it over with you.