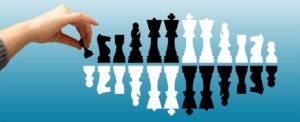 Our exit from the EU is coming although what shape and form this will take is still being discussed.
These are uncertain times for businesses all across the UK, with no industry or sector untouched. On one hand, there are calls for a second referendum, the result so close between leaving and staying in the EU.
This in itself is a political argument that so far looks set not to happen. And so, for businesses large and small, the time has come to look forward and imagine what kind of market they will occupy post-Brexit
Do ISO standards have the answer?
For many, deals outside of the EU boundaries will present a challenge but for others, they say that business was done like this pre-our joining of the EU.
Profits could be hit, in the short term. Investment may have to be sought from new trading partners. Clients and customers will need to be sought in new markets, with new ways of doing things.
Just as it presents challenges, it presents opportunities too. As a business, you need to be ready to grab them and make the best of them. Do ISO standards have a role to play in this?
Any ISO standard is globally recognised
Whether you have ISO 27001 information management security systems or an industry-specific ISO, such as those that relate to laboratories and their equipment services etc., any ISO standard will still be a globally recognised accreditation that speaks volumes to global partners, even more so post-Brexit.
It shows you run not only a right ship but a business that can flex, adapt and change in marketplaces that are in perpetual flux.
Excellent internal management
Whether Brexit was on the horizon or not, trading conditions ebb and flow. One sign of a successful company built on solid foundations is that they can read the marketplace and make changes to their business as needed.
All ISO standards demand a high level of internal organisations, with proactive management. Again, this is clearly signalled to any trading partner when you have an ISO accreditation under your company belt.
ISO standards show you answer the key questions…
… one of which is 'what is the best way of doing this?'. ISO standards all have this questions at their core and this means for all businesses to meet the requirements of a particular ISO standard will all be pulling in the same direction. And that is, to refine and improve core business activities and tools.
ISOs send the right message
No one knows how trade will be ultimately affected. There are some who think making profitable trade deals will be tougher post-Brexit, but other analysts suggest that is a business is 'ready' and has taken all necessary steps to create a reputation for being a great company to do business with, deals are there for the taking.
ISO standards will be significant tools for your business to 'send the right message'. And that is: you are a business worth doing business with.
How can we help you?
If you're in need of assistance with any aspect of ISO or GDPR compliance, here at Synergos we'd be delighted to help. Whether you have questions about the path to compliance or are looking for advice and support to maintain compliance, call 01484 817 444 or Email info@synergosconsultancy.co.uk and we'll be happy to talk it over with you.