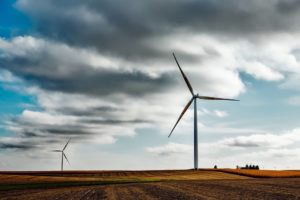 'Sustainable', 'environmentally friendly', an 'eco-friendly business', are just a few of the phrases we hear businesses use to show consumers they are a 'environmentally responsible' company. We all need to take significant steps to reduce negative impact on the environment. For businesses, this has become a major 'selling' point. Reducing waste, for example, is not just great for the planet and your reputation, it also streamlines your business, making it more profitable.
'Green' tools
There are many tools that a business can turn to for help in making their business more environmentally friendly, including ISO standards. A publication by the ISO body itself, Environmental Labels and declarations – How ISO standards can help, in 2013 showed companies how a simple set of rules and guidelines provided by ISO standards ensure that any environmental claims made on products, labels and services can be trusted.
Being a sustainable business is a thread that is found in many standards but the ISO 14000 series relates specifically to environmental management standards. These processes give a business a guideline or framework to systemise and improve their environmental management efforts.
Unrelenting focus
There is an unrelenting focus on climate change, and as a result, consumers are becoming more interested and more aware of how their decisions impact on the environment.
As such, they want to buy goods and services from businesses and organisations that are also aware of their impact on the planet, and how by making small changes they can have much less of a negative impact.
Consumers also want to see businesses and organisations be more proactive when it comes to making positive contributions, such as sponsoring forest development or sustainable environmental measures.
Being environmentally responsible is no longer just about making a pledge or releasing a statement promising change: it is about being proactive. For some businesses, this means recyclable packaging and less packaging, or going 'paperless' with billing or statements etc.
Marketing tool
The steps and strides you are taking to make your business an environmentally friendly place and how forward-thinking you are in relation to sustainability can be a key factor in your marketing plan too.
But this is a double-edged sword because too much information can be confusing and there have been cases of this information being misleading. But an ISO standard such as ISO 14001 will make a difference to how your business interacts with customers and partners on the issue of the environment.
The 4 key points to remember
Environmental 'awareness' is no longer enough – businesses need to be taking a proactive approach to minimise negative effects on the environment
ISO 14001 streamlines a business process in relation to sustainability
Your ISO 14001 accredited business can be trusted to provide accurate information
It can be used as a marketing tool for your business too
Like all ISO standards, the benefits of ISO 14001 for your business are many and varied but go far beyond simply ticking the boxes to be a 'greener business'.
How can we help you?
Click here to download our new eBook, which will give you an overview of the ISO standards and the FAQs that will help you understand ISO better.
If you're in need of assistance with any aspect of certification, here at Synergos we'd be delighted to help. Whether you have questions about the path to certification or are looking for advice and support to maintain an existing standard call 01484 817 444 or Email info@synergosconsultancy.co.uk and we'll be happy to talk it over with you.