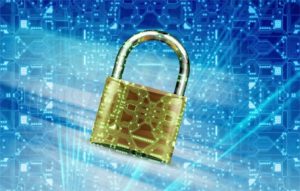 Securing sensitive information against hacks and security breaches should be the top priority for any business or organisation, from the micro start-up to government departments.
Hackers are becoming smarter, as is technology, but there are times when technology and security struggle to keep pace with the constant security threat.
And this is why ISO 27001 will give your business the competitive edge. It gives your clients and customers a guarantee that your organisation is implementing best-practice when it comes to security measures.
Stand out
In a competitive marketplace, it is hard to differentiate yourself from competitors. But being certified with ISO 27001 does.
It shows you have a proactive approach to minimising security threats. It highlights your credibility as an organisation worth doing business with. It is a compliance that speaks volumes in both the domestic and the international marketplace.
In other words, it shouts 'Trust us!' at the top of its voice.
Minimises financial losses from security breaches
As well as being a major source of embarrassment, security breaches cost a business thousands, sometimes millions of pounds depending on their share of the marketplace.
Investing in security measures may seem expensive, but the costs of breaches significantly outweigh these initial costs.
In other words, by investing in ISO 27001, you are investing in security measures that prevent expensive breaches. It is not just the cost of retrieving information that you would pay out to cover, but the loss of revenue too.
Effective data management
People – customers and other companies – want to know their sensitive information is secure with you.
How many times have we read of breaches and hacks of companies, assumed our data was unaffected as we don't deal directly with them, only to realise that some of the businesses we do deal with are a part of the problem?
ISO 27001 is built on systematic approaches to identify, manage and reduce threats to the information and data you hold. It also tells people that as well as being proactive in preventing breaches, you have the tools to act when there is a threat or breach.
It shows you CAN handle information and the responsibility
You need to manage the growth of your business. Quick growth is all well and good but it can mean that some areas of your business are left open and vulnerable.
This is not through want of trying, but through lack of 'someone taking responsibility'. When breaches happen, it is part of the course that people look for someone or something to blame.
ISO 27001 ensures that the responsibility and roles in relation to security, information and handling data etc. are clearly defined.
And it is not just the few who protect and manage threats, but everyone across the entire organisation.
ISO 27001 compliance could win you more business. What other accreditation or process speaks so loudly to so many people?
How can we help you?
Click here to download our new eBook, which will inform you of FAQs about the ISO standards and will hopefully allow you to have a better understanding.
If you're in need of assistance with any aspect of certification here at Synergos we'd be delighted to help. Whether you have questions about the path to certification or are looking for advice and support to maintain an existing standard call 01484 817 444 or Email info@synergosconsultancy.co.uk and we'll be happy to talk it over with you.